Good News: Consumers Reducing Debt to Boost Credit Scores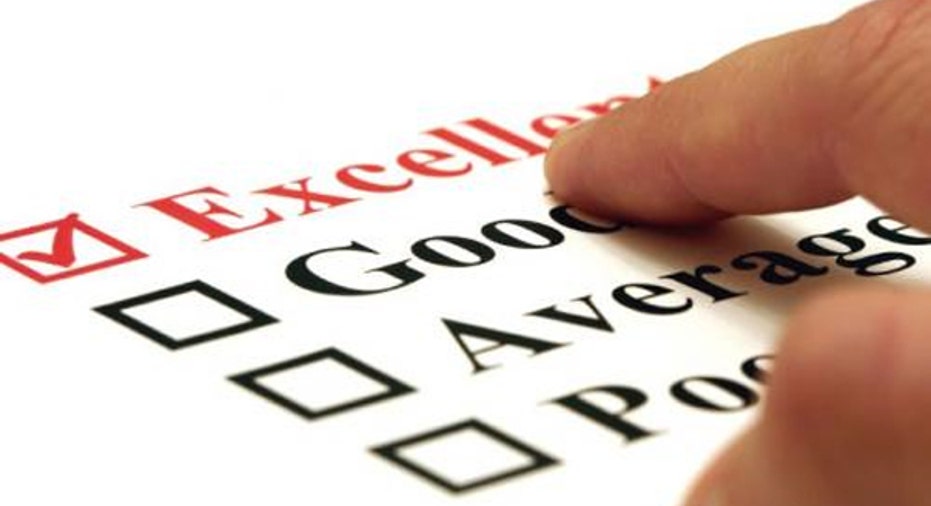 People often want to know what they can do to boost their credit score and my answer is always the same: reduce debt and pay bills on time. Together, these two consumer behaviors are significant factors in calculating one's credit score.
It's encouraging to read recent reports showing Americans' debt levels are dropping. A new report from the New York Federal Reserve indicates consumer debt has declined for the last seven quarters and has been reduced by $992 billion from its highest point.
The Fed report also tells us that U.S. consumers have reduced their debts, or, in economic terms, "deleveraged," by nearly $1 trillion since the third quarter of 2008. The one statistic consumers should find especially interesting is that credit card debt levels declined by $8 billion in September, the 25th month of decline.
That is not to say that credit card debt isn't high, as Fed statistics show the average U.S. household carries more than $15,700 in credit card debt.
From a credit-scoring perspective, declining debt will positively change a credit score. In the case of VantageScore, score improvement occurs in two ways: an overall reduction in balances owed and the resulting decline in utilization. "Utilization" is the percentage of credit amount used or owed on accounts relative to the credit limit. For example, a person with a $5,000 balance on a credit card that has a $10,000 limit has a 50% utilization rate.
Since the amount of recently-reported balances (both current and delinquent) accounts for another large percentage of a consumer's credit score, it is good to see that credit card delinquencies also declined in September and that past-due credit card payments have reached their lowest level since 2001, according to the Fed report.
Based on a new Experian study of the top 25 metropolitan areas, U.S. consumers are paying an average of $903 per month on their bills, which may include mortgage, credit card, auto loan or other obligations.
Experian found that Washington D.C., Seattle and Baltimore have the highest average monthly payments, with Washington D.C., consumers' topping the list at $1,285 in monthly payments, or 42% higher, than the national average.
My own hometown, Pittsburgh, ranked dead last ($763 in monthly payments) or 16% below the national average.
Experts predict the national debt reduction trend among consumers will continue for years to come. In a nation emerging from an era of economic volatility, high unemployment and record numbers of mortgage delinquencies and foreclosures, debt reduction is a healthy response.
Of course, some of the debt reduction is attributable to a combination of factors, including lenders tightening their credit criteria and consumers increasing their savings and making fewer large purchases.
In the post-recession economy, in addition to changing their payment behavior, some consumers are also becoming more educated about personal finances, including credit reports and credit scores. This issue has taken on a renewed significance in light of the January 2011 implementation of several key rules under the Fair and Accurate Credit Transactions Act of 2003.
In January, consumers will see the implementation of a requirement that creditors provide a "risk-based pricing notice" to prospective borrowers who are granted credit on less favorable terms than other consumers. To help consumers understand credit reports and credit scores, the Federal Reserve has launched a new resource, the "Consumer's Guide to Credit Reports and Credit Scores."
Written in plain language, the new guide contains useful information along with frequently asked questions about credit reports and credit scoring, including "What is a credit score?" "How is my credit score calculated?" and "What can cause my credit score to change?"
More resources like this are needed because, despite changing consumer payment behavior, knowledge of credit-related issues is still lacking.  According to the 2010 Consumer Financial Literacy Survey Final Report conducted on behalf of The National Foundation for Credit Counseling, 65% of adults (approximately 148 million), have not ordered a copy of their credit report within the past 12 months and 31% (about 70.5 million) do not know their credit score.
As the New Year approaches, I encourage Americans to make a resolution to educate themselves about credit reports and credit scores and, of course, to pay down excessive debt and continue paying bills on time.
Barrett Burns is president and chief executive officer of VantageScore Solutions, a company launched by the nation's three major credit reporting companies (CRCs) - Equifax, Experian and TransUnion to offer VantageScore, a generic credit scoring model.  He has more than three decades of professional experience in risk and credit management and has held a diverse number of national and international leadership positions with companies including U.S. Trust, Ford Motor Credit, Bank One and Citibank.