'Good Can Be Done While Doing Business'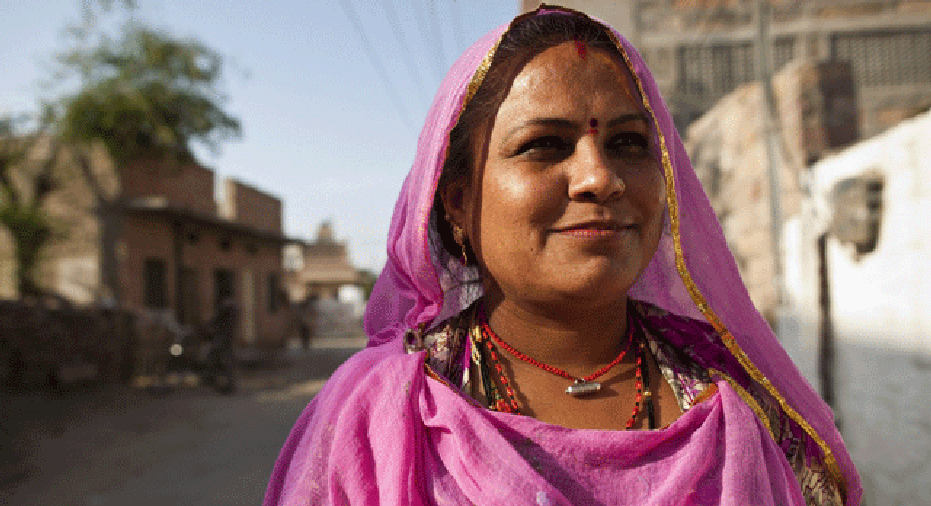 Brothers Will and Chris Haughey say they never set out to open a small business.
After a visit to Honduras in 2006, the brothers say they became determined to help the people of the poverty-stricken country. And, working in corporate America—with Chris at the Boston Consulting Group and Will at Goldman Sachs—the Haugheys said they knew that if they wanted to make a real social impact, it would take more than volunteering or donating.
"In Honduras, 65% of the population lives below the poverty line," Will said. "The issue is rampant, and our view was that the country needed business activity and a middle class. We wanted to work in Honduras and deliver to the global consumer."
In March 2007, Chris took the first step, leaving his job and founding Tegu, the Haughey's socially-responsible toy company. The company's products are conceived in the classroom by children, and are made from local hardwoods in Honduras, completely by its people.
"We make our money like any other product-based business, our sales create profits," Will said. "But in terms of give-back, we have created jobs in Honduras, felt strongly about replenishing the forest and sustainable harvesting, and we are focused on supporting education."
Since 2007, Tegu has planted 26,000 trees in Honduras, funded 3,500 days of school for disadvantaged children amounting to more than $10,000 and also created 50 jobs for locals.
The Haugheys are part of a growing trend of small businesses working toward the greater good. Instead of just worrying about their bottom line, these companies are giving back in some way as a part of their business plan.
Dave Blanchard, founder of Praxis, which assists employee-owned non-profit and socially-responsible businesses, said more and more startups are leaning toward giving back and adopting social responsibility into their missions because workers are demanding it.
"The younger generation is looking to end the disconnect between the work they do and the good they do," Blanchard said. "They're trying to merge that, and entrepreneurs have the flexibility to create something how they want it to be."
Those under 35 considering starting a business will rarely consider it without a social component, Blanchard said, and he predicts the trend will continue. Praxis works with 12 nonprofits and startups, or fellows, yearly, choosing them from a pool of applicants -- all aiming for social impact within their models. They participate in a six-month long program and have access to mentors to help them with key organizational developments. The program typically works with businesses and organizations with less than $2 million in revenue, he said. Tegu, which is headquartered in Darien, Conn., was a Praxis fellow.
"People are wanting to push work and their purpose in life together as much as possible," Blanchard said. "Leaders that share values with their employees are inspirational. They make people more excited to come to work each week, and there is a certain longevity for employees. They're more committed to work because it's not just a paycheck."
Like the Haugheys, Evan Goldsmith, founder and owner of Hope for Women, was inspired to start his business after multiple trips to India in the 1990s. He worked on a service project in the Himalayas creating pressed-flower greeting cards with local women for a group in the U.K., and said he wanted to stay connected after moving back home.
"I realized the market was growing for socially valuable products," Goldsmith said. "Flashing forward to 2003, the Fair Trade movement was starting to grow with coffee and chocolate."
He decided to open his business that same year as a Fair Trade company, a popular business model where the company is based in Burlington, Vt. The company sells products such as Tagua nut hair ties made by local women in Colombia, India and El Salvador, and has also partnered with cosmetics company Aveda selling these items. The company is registered with the Fair Trade Federation.
"We work within their local context," Goldsmith said. "Many times, the women we work with will receive monetary benefit three-to-five times the average minimum wage from their area, it's a much better pay scale. They can also work from home and not have to commute."
Melinda Haselton, owner of Burlington, Vt.-based Dolma Fair Trade, also works with local artisans in Dhramsala, India. She first met the people of the community while teaching there in her early 20s. In 2006, she was inspired to give back to the community that had so deeply touched her during her work there.
"This came out of a desire to restore some balance in the world, and give back money to education," Haselton said. "I felt fair trade was in line with that—they want to know that [the company] is supporting something socially responsible and is getting people out of poverty."
The artisans hand-make table linens and scarves that Haselton sells online and to retailers, donating 15% back to women and children in India. So far, she has given back $4,000 to the school she originally taught at and has also given $30,000 to the artisan groups in Dhramsala.
Krochet Kids also aims to help struggling women in developing countries by teaching them how to crochet as a way to break out of the cycle of poverty. Co-founder and CEO Kohl Crecelius, who also participated in the Praxis fellows program, traveled to Uganda in the summer of 2007, while a friend was trying to set up an orphanage there.
"We had a unique understanding of poverty and the people there wanting to be the masters of their own destiny. They said they didn't want more aid, they wanted to provide for themselves."
Crecelius and his two friends, Travis Hartanov and Stewart Ramsey, all in college at the time, had always wanted to start a nonprofit, and felt crocheting was the way to do it. In 2008, they became a nonprofit organization and found themselves in a hut in Uganda, teaching the local women how to crochet. Today they employ over 150 women in Uganda, who knit and sell their hats online and personally sign each item they create.
"We wanted to set ourselves apart – we function like a small business but are set up as a nonprofit. About 15% of all revenue goes to overhead expenses, and 85% goes to program expenses."
Last year alone, more than 100,000 hats were sold, Crecelius said, both online and in stores like Nordstrom.
Blending business and social good is hopefully the new norm, he said, as more and more people realize the two things don't have to be separate.
"It doesn't do any good to create a business or do things that are potentially harming people or the environment," he said. "From a consumer standpoint, it's being demanded that people be more responsible and understand that business is a powerful tool to accomplish amazing things. Good can be done while you're doing business."