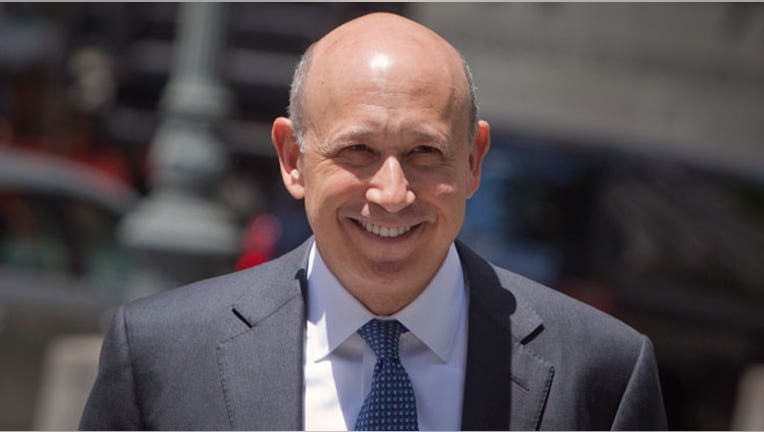 Goldman Sachs Group Inc Chief Executive Lloyd Blankfein said on Thursday that many people want Britain to have a "confirming vote" on whether to leave the European Union.
"Here in UK, lots of hand-wringing from CEOs over #Brexit," Blankfein wrote on Twitter while in London for a client event.
"Better sense of the tough and risky road ahead. Reluctant to say, but many wish for a confirming vote on a decision so monumental and irreversible. So much at stake, why not make sure consensus still there?"
It was not immediately clear what he meant by a confirming vote. A Goldman Sachs spokesman in London declined to comment or elaborate further.
A spokesman for the Department for Exiting the European Union was not immediately able to comment.
Blankfein, a relative newcomer to Twitter, sparked a wave of speculation last month when he tweeted that he was planning to spend a lot more time in Frankfurt.
Goldman Sachs donated a six-figure sum to the campaign to keep Britain inside the European Union in 2016.
Britain is currently home to most of the Wall Street bank's European operations, where it has around 6,000 employees. But the firm needs to ensure it will still be able to serve clients in the EU once Britain leaves the bloc and may have limited access to the EU's single market.
Goldman has agreed to lease office space at a new building in Frankfurt, giving it space for up to 1,000 staff.
The Wall Street bank is also building a 1.1 million square-foot office in London with initial occupancy slated for 2019, and Blankfein has also tweeted that he still expects to fill these new European headquarters.
In a tour of European cities in the past few months, Blankfein also praised France while in Paris for its strong government and good food.