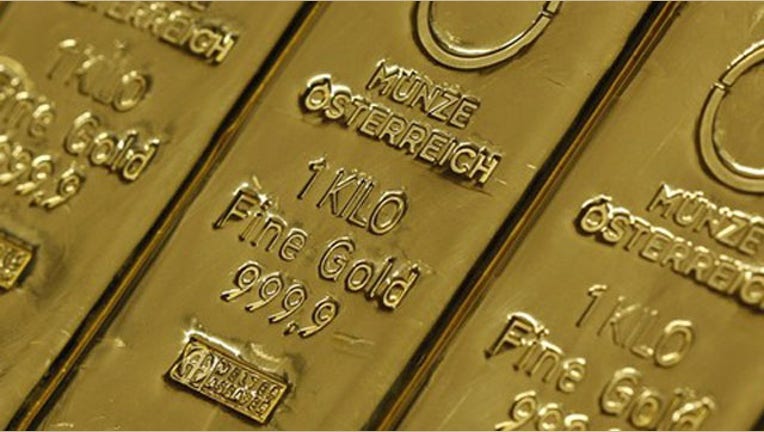 Gold fell more than 1 percent to its lowest in five years on Friday, pressured by a strong dollar and U.S. data that increased bets on a Federal Reserve rate increase this year, while platinum hit lows not seen in more than six years.
Spot gold dropped 1.1 percent to its lowest since April 2010 at $1,130.80 an ounce and was down 1 percent at $1,131.50 by 1426 GMT. It was on track for a 2.7 percent weekly fall, the biggest since early March.
"The weakness we are seeing is related to the strength of the U.S. dollar ... and the bearish momentum is sustained by psychological levels being breached, like the $1,000 mark in platinum," said Norbert Ruecker, head of commodity research at Julius Baer.
Platinum broke below $1,000 an ounce for the first time since early 2009 due to oversupply, sluggish demand and weaker gold prices, which encouraged speculative selling, analysts said.
"Platinum is suffering from low liquidity and the kind of storm it has been facing in the past few weeks has created some skepticism towards the metal," Saxo Bank Senior Manager Ole Hansen said.
The dollar was set for its biggest weekly rise since May on strong U.S. jobs data, while global shares edged down after strong gains as Greece looked set to secure a bailout.
"If we take out the $1,140 in gold and we close below it, the shorts in both platinum and gold will still have the upper hand," Hansen said.
"Gold is finding a lot of headwinds from multiple sources: we have seen the Greek risk fade and the focus return to the U.S. and Janet Yellen."
Non-interest-bearing gold, which is on track for a third year of losses and down more than 3 percent so far, has been struggling ahead of an expected U.S. rate rise, which would increase the opportunity cost of holding the metal.
Federal Reserve Chair Janet Yellen told Congress the U.S. central bank is on track to lift interest rates this year if the U.S. economy expands as expected.
Gold's fall, however, has failed to spur demand in top consumers in Asia with domestic prices in No. 2 market India remaining at a discount to global spot prices.
China's gold reserves increased by 57 percent to 1,658 tonnes over the past six years, accounting for just for 1.65 percent of total forex reserves, data showed.
Palladium slipped 2 percent to $616.20 an ounce after dropping to $614, its weakest since November 2012.
Spot silver was down 0.7 percent at $14.86 an ounce.
LBMA Gold Price in USD (AM) | FindTheData!function(d,s,id){var js,fjs=d.getElementsByTagName(s)[0],p=/^https:/.test(d.location)?'https':'http';if(!d.getElementById(id)){js=d.createElement(s);js.id=id;js.src=p+"://cdn1.findthebest.com/rx/widgets.js";fjs.parentNode.insertBefore(js,fjs);}}(document,"script","ftb-widgetjs");
(Additional reporting by Manolo Serapio Jr in Manila; editing by Jason Neely and David Evans)