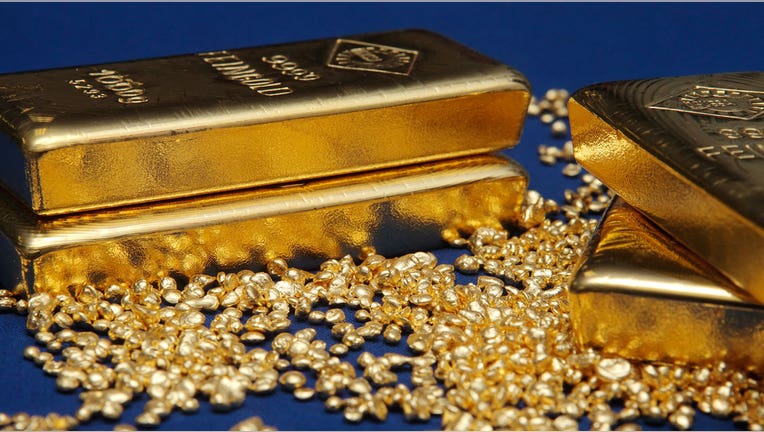 Gold rose on Wednesday, boosted by a weaker dollar and the release of Federal Reserve minutes that eased concerns the central bank was set to hike interest rates soon after it ended its massive monetary stimulus later this year.
Gold prices pulled back after Fed Chair Janet Yellen said on March 19 the U.S. central bank would probably end its massive bond-buying program this fall and could start raising interest rates around six months later.
The minutes from the Fed's March 18-19 meeting showed policymakers were unanimous in wanting to ditch the thresholds they had used to telegraph a policy tightening and did not reveal any discussion of keeping rates near zero for a "considerable time," as the Fed mentioned in a policy statement issued after the meeting.
"While many had feared the Fed might raise interest rates quicker than expected, the minutes showed that there is not necessarily a set pace to do so, and that's why gold is catching a rally," said Thomas Capalbo, precious metals trader at brokerage Newedge.
Spot gold was up 0.3 percent at $1,312.26 an ounce by 2:37 p.m. EDT (1837 GMT).
U.S. COMEX gold futures for June delivery settled down $3.20 an ounce at $1,305.90, with trading volume about 35 percent below its 30-day average, preliminary Reuters data showed.
Gold was also boosted after the dollar fell to a two-week low against the euro after the Fed minutes.
A better tone in the U.S. economy and easing geopolitical tensions had recently weighed heavily on gold's appeal as a hedge, traders said.
"We're still struggling with the upside in thin trading amid a lack of physical buying or any significant investor interest," Andrey Kryuchenkov, an analyst at VTB Capital, said.
"Investors will look elsewhere should developed economies continue to recover," he said.
Physical gold funds showed further outflows, with holdings of the SPDR Gold Trust, the world's largest gold-backed exchange-traded fund, falling 2.7 tonnes to 806.48 tonnes on Tuesday.
That reduced its net inflow for the year to 8 tonnes. The fund has not seen any fresh inflows since March 24.
Among other precious metals, silver was down 0.4 percent at $19.92 an ounce, while platinum rose 0.4 percent to $1,439.49 an ounce and palladium gained 0.4 percent to $772.57 an ounce.
(Additional reporting by A. Ananthalakshmi in Singapore; Editing by Jane Baird, Mark Potter, David Evans, Meredith Mazzilli and Paul Simao)