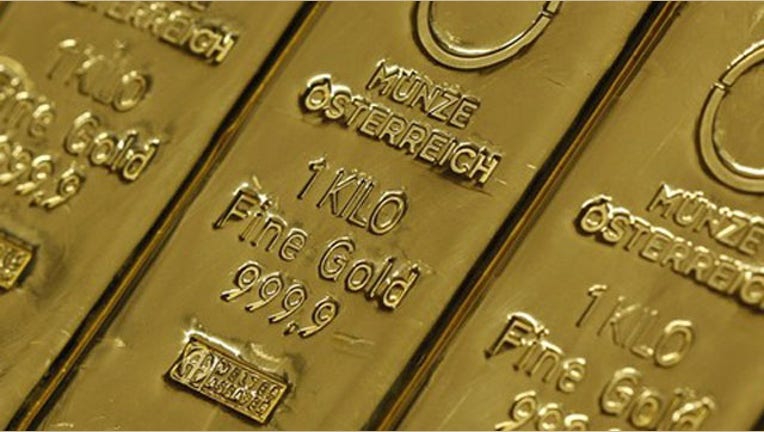 Gold was little changed on Wednesday as demand for safe assets cooled on easing fears of imminent military action by Russia in Ukraine, and traders waited for a new series of U.S. data for clues on the strength of the economy.
Platinum rose to a four-month high after wage talks collapsed between the world's top platinum producers and South Africa's Association of Mineworkers and Construction workers Union (AMCU).
The United States and Russia will hold talks over Ukraine on Wednesday.
"If you have a stabilisation in Ukraine and U.S. data start showing consistent signs of improvement, I think we could quickly go back below $1,300," ABN Amro analyst Georgette Boele said.
Spot gold was unchanged at $1,335.30 an ounce by 1259 GMT, after dropping 1.2 percent on Tuesday. It hit its highest since Oct. 30 at $1,354.80 on Monday after news of escalating tensions in Ukraine hurt stock markets.
Gold futures for April delivery fell $2.40 an ounce to $1,335.50.
In times of economic and geopolitical uncertainty, gold is seen as an alternative investment to assets perceived as riskier.
European stocks edged slightly lower, steadying after wild swings during the previous two sessions. The dollar was flat against a basket of currencies ahead of data on U.S. private sector employment and service sector growth, which should help gauge the strength of economic recovery.
A U.S. nonfarm payrolls report on Friday should give investors a further opportunity to assess its potential implications for the Federal Reserve's plan to unwind its stimulus programme.
Bullion has climbed 11 percent in 2014 after last year's 28-percent price drop, as a spate of soft economic data from the United States and China drew investors back to the metal.
Physical gold demand in Asia has dropped off after the Lunar New Year holiday as the price gains have put off buyers looking for bargains.
Premiums in China, the top buyer of gold, have fallen to less than $1 an ounce from over $20 in the beginning of the year due to lack of robust demand.
In India, the second biggest consumer, demand has been weak due to government curbs on gold imports.
India's trade minister said on Tuesday he had raised the issue of easing some curbs on gold imports with the finance ministry, as they were encouraging smuggling and hurting exports of gems and jewellery.
PLATINUM AT 4-MONTH HIGH
Platinum rose to its highest since Oct. 30 at $1,4674.50 an ounce after the three producers - Anglo American Platinum AMSJ.J, Impala Platinum IMPJ.J and Lonmin LMI.L - said the government mediated talks with AMCU had broken down.
The strike, which began on Jan. 23, has hit 40 percent of global production of the precious metal. South Africa produces around 75 percent of the world's platinum.
It was then trading at $1,471.24, up 1.1 percent.
Palladium reached its highest in 11 months of $778.50 an ounce, before trading up 2.1 percent at $775.00.
Silver rose 0.2 percent to $21.19 an ounce.