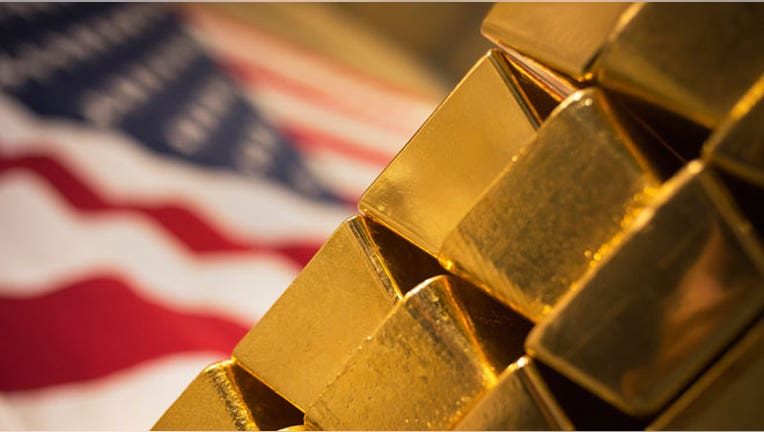 Gold edged lower on Monday, after falling by the most in two years in July, as the dollar steadied ahead of U.S. economic indicators that could bolster expectations for a hike in U.S. interest rates soon.
Spot gold was down 0.4 percent at $1,091.30 an ounce by 1146 GMT. The metal hit a low of $1,077 on July 24, its weakest in 5-1/2 years.
It lost almost 7 percent in July, its steepest monthly drop since June 2013, and fell for a sixth straight week last week, its longest retreat since 1999.
U.S. gold for December delivery was also down 0.4 percent at $1,090.70 an ounce.
Gold's rout deepened last month as the dollar strengthened after comments by the Federal Reserve signaled it was on course to raise interest rates for the first time in nine years.
"It is difficult for gold in this environment where the outlook is for rising U.S. rates... we still remain bearish on the metal, we still see some downside and we wouldn't recommend investors entering this market," Julius Baer commodity analyst Warren Kreyzig said.
A rate hike, which could come as early as September, would put further pressure on non-interest yielding gold and increase the opportunity cost of holding it.
The dollar was up 0.2 percent against a basket of leading currencies and could draw more strength from U.S. data this week, including the Institute for Supply Management's report on U.S. factory activity on Monday and nonfarm payrolls data on Friday.
Hedge funds and money managers kept their first bearish stance in COMEX gold in at least a decade during the week ended July 28, suggesting the recent mass exodus from bullion was more than a knee-jerk reaction.
Amid waning interest in bullion, holdings in SPDR Gold Trust , the world's largest gold-backed exchange-traded fund, dropped to 21.63 million ounces on Friday, the lowest since September 2008.
Billionaire hedge fund manager John Paulson, one of the world's most influential gold investors, said on Friday that the metal is now at an appropriate price level, following last week's rout that dragged prices to five-year lows.
Paulson holds a 10 million share stake, now worth about $1 billion, in the SPDR Gold Trust fund.
Spot silver eased 0.7 percent to $14.67 an ounce. Spot platinum dropped 1 percent to $972 an ounce, after posting the biggest monthly fall in ten months at 8.7 percent in July. Palladium gained 1.3 percent to $616.75 an ounce.
(Additional reporting by Manolo Serapio Jr in Manila; Editing by Susan Thomas)