Go Green When Renovating: Choose Deconstruction Over Demolition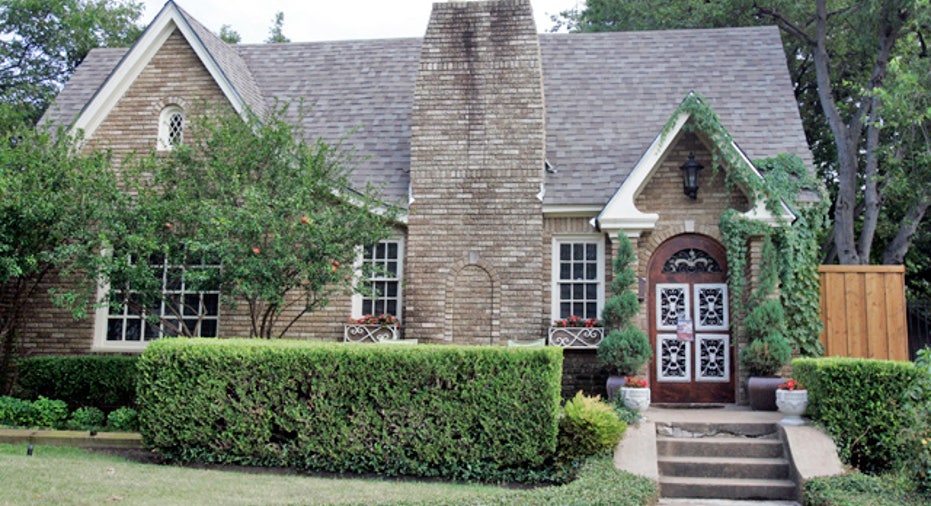 Homeowners, the next time you want to start your home renovation with a sledgehammer party, think again.
Contractors, interior designers and homeowners alike are all finding that deconstruction -- the careful removal of building materials to reuse them elsewhere -- trumps demolition from a financial, environmental and even an aesthetic perspective.
R&R: Americans love remodeling and renovations
"In the late '90s, if you Googled the word 'deconstruction' you'd find pages about philosophy," says Jesse White, owner of Sarasota Architectural Salvage in Sarasota, Fla. "But now it's becoming more mainstream."
Read: Celebrate Earth Day by monitoring your home's energy use
The intention of deconstruction, as opposed to demolition, is to salvage as much building materials as possible for resale. There's a huge opportunity, especially in the north and Northeast where, says White, "urban forests are waiting to be harvested."
Sadly, America is a throw-out society where seemingly everything gets tossed in the trash. According to Census Bureau data, "approximately 245,000 dwelling units and 45,000 non-residential units are demolished every year, creating approximately 74 million tons of debris." Furthermore, according to the Construction Materials Recycling Association, at least 325 million tons of recoverable construction materials are generated in the U.S. annually, including aggregates such as concrete, asphalt, asphalt shingles, gypsum wallboard, wood and metals.
Deconstruction lets landfills last longer
"The most interesting thing I think we're doing is choosing to use deconstruction as an alternative as the landfills are filling up," says Cynthia Main, director of education and special projects at the Rebuilding Exchange in Chicago, a nonprofit organization that strives to divert building-material waste from landfills.
"Here in Chicago, we have just one landfill in the county. Basically at some point things have to be shipped further and further away. People are considering this a more serious problem. It comes down to where are we going to put this stuff?"
Read: Power shopping: Is switching providers worth the risk?
The Rebuilding Exchange has more than doubled its business each year since they started collecting building materials in 2008. "Lots of contractors and homeowners are looking for a nicer way to de-install what they have," says Main. "Whether they are redoing a kitchen, a bathroom, or whatever, at some point, something is coming out of the house that can be reused."
RRR: Remove to reuse and repurpose
"Recycling is great if your only other option is to throw it away," says Shannon Barnes, systems and digital media manager at The ReUse People, a company that collects and resells reusable building materials in Oakland, Calif. "The thing is, it costs money and resources to recycle. You have to haul it, and break it down, and then you have to recreate it into something new." That is why it is wiser to reuse a cabinet as a cabinet.
"You can walk into half the Irish pubs in New York City and see that they're built out of deconstructed old barns," says Bill Polyn, a builder in New York City. "This has been going on for years and now people are doing it for their homes."
Savings: Deconstruction trumps demolition
Deconstruction is really starting to catch on because homeowners are realizing that their old tub and sink are actually worth something (donations are tax deductible). Even the rich and famous are doing it: Elin Nordegren, Tiger Woods' ex-wife, deconstructed a home she purchased in Florida, and donated the items to Habitat for Humanity. Habitat officials said they expected to raise at least $30,000 from the donations.
(Click here to see a side-by-side cost comparison between deconstruction and demolition.)
Businesses like Green Demolitions, a nonprofit based in Greenwich, Conn., that help consumers recover and repurpose luxury items, come into homes and skillfully remove the items homeowners wish to donate. Homeowners get free labor and pick up, reduced or no disposal fees and a tax write off for their donation. The downside is that the deconstruction process usually takes two to three times longer than typical demolition, and requires more skilled workers.
The demand for deconstruction services is not only growing because more environmentally conscious homeowners want their old household items to be reused, but also because more homeowners have decided to purchase deconstructed items as opposed to new items when they renovate.
Read: Save green on energy-efficient home improvements, even without a tax credit
Three years ago Maria Parisi, a property manager in Morristown, N.J., lost her home to a sudden fire. As Parisi began to rebuild, her nephew suggested they check out Green Demolitions.
Parisi purchased an entire kitchen reclaimed from a mansion for $50,000. Parisi later saw that same kitchen at a retail store for $200,000. She went on to purchase fixtures, a bathroom, a mahogany fireplace wall and mantle and more from different deconstruction outlets from Atlantic City to Connecticut. "We ended up with a warehouse of stuff before we had a house," says Parisi. "We actually built our house around all the things that we got through Green Demolition." Parisi estimates her deconstruction savings was "at least $300,000."
There's an immediate gratification factor to donating or buying deconstructed items. Buyers can inspect the condition, and get a quick delivery "within a week," according to Parisi. "I tell all my friends. They keep asking me where did you get your kitchen? You might go three times and not find anything -- but you might fill up your house. It's a treasure hunt!"
The original article can be found at HSH.com:Go green when renovating: Choose deconstruction over demolition