Go Daddy on Puppy Ad Controversy: 'This was Not a Stunt'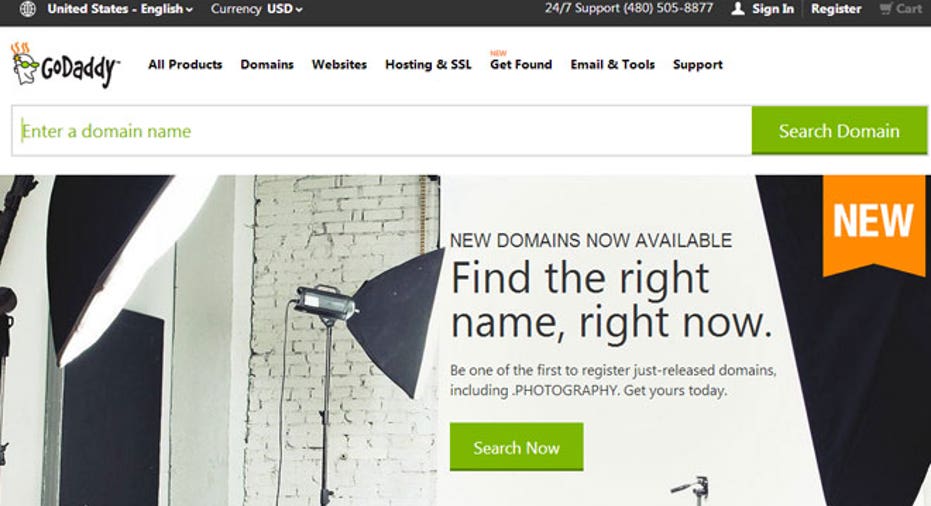 Year after year, Internet domain company GoDaddy.com has attracted audiences -- and controversy -- with its racy Super Bowl spots. This year, the company has drummed up even more drama with a controversial puppy-themed ad that was pulled offline after animal rescue groups flipped out over its controversial message.
The result? Lots and lots of eyes are eager to see the replacement ad that Go Daddy has assured will run during the Super Bowl, prompting some to wonder if it was all a clever marketing ploy.
"This was not a stunt," a rep for Go Daddy told FOX411.
But if the controversial puppy ad wasn't meant to pump up publicity for the company, why did Go Daddy have another ad ready to go in its place?
Keith Quesenberry, a professor at Johns Hopkins University and a former advertising creative director, explained that many big companies, such as Pepsi, prepare several game day commercials since the Super Bowl is such a huge day for ads.
"There is so much on the line for a Super Bowl that [big companies] will actually have several different creative teams coming up with different spots, and they will even produce two or three commercials and have them ready to go," he said. "Up until the last minute they will decide which one to put in."
The ads that don't run during the game, Quesenberry said, will be shelved and run at a later time.
He said the controversy with the Go Daddy ad, which featured an adorable pup getting separated from his family only to return home and find out he had been sold online, was similar to the uproar Groupon faced in 2011 when they ran an ad during the game about Tibet, which offended viewers.
The Groupon CEO had to apologize for the spot, which highlighted the plight in Tibet and then touted the "amazing fish curry" you could get with a Groupon. Similarly, on Tuesday, Go Daddy CEO Blake Irving had his tail between his legs as he said sorry to animal rescue groups who expressed outrage over the ad's possible promotion of puppy mills.
So how much will the failed ad affect viewers desire to see the new Go Daddy spot?
"That's attention. That's eyeballs," Quesenberry said of the ad that was pulled offline. "You want to build awareness, and now that they are saying they are going to have another spot people are going to be looking for the Go Daddy commercial specifically, but they are going to be watching all the commercials anyway."
It's possible the Go Daddy spot will get extra attention, Quesenberry speculated, but the fame may fade quickly—especially if Go Daddy returns to its roots and airs a sexy ad, like their bread-and-butter spots that feature Danica Patrick.
"Ads that tell a story are the ones that resonate the most, and people are more apt to watch them over and over again," Quesenberry said. "A controversy gets a lot of buzz quickly but then it dies out."