GM's U.S. Sales Accelerate in September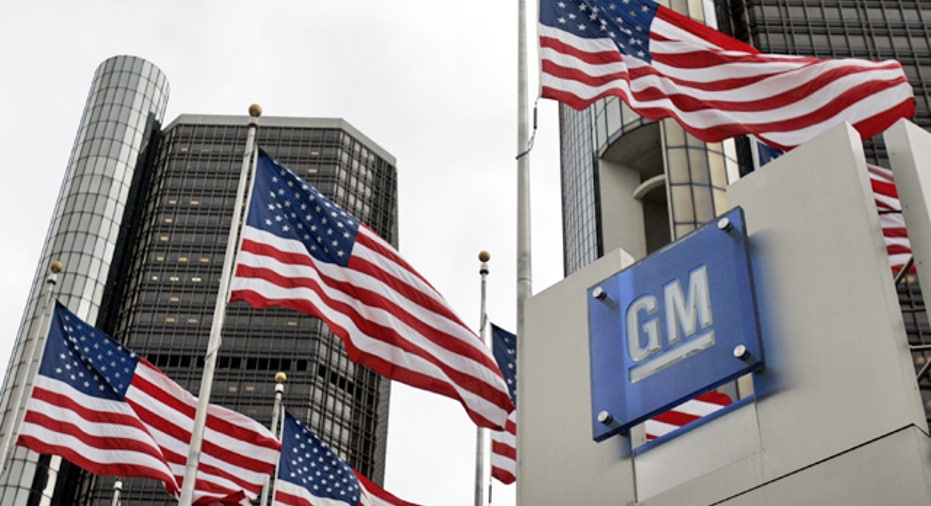 General Motors Co (NYSE:GM) and Chrysler Group reported September U.S. auto sales gains of at least 20 percent, a sign that consumers have returned as vehicle inventories have risen after being crimped by the March earthquake in Japan.
Sales for GM, the No. 1 U.S. and global automaker, were paced by a 34 percent gain in full-sized pickup trucks and SUVs.
GM's vice president for U.S. sales, Don Johnson, said consumers' decision to buy in greater numbers outweighs "the bad news that appears to be slowing down the broader economic recovery."
Auto sales each month are an early indicator of consumer demand.
Chrysler, the No. 3 U.S. automaker, had its best performance for September since 2007, selling 127,334 vehicles. GM sold 207,145 vehicles in the U.S. market.
Volkswagen AG, No. 10 in the U.S. market last year, continued to outpace the industry in September, showing a sales gain of 36 percent.
GM, Chrysler and Volkswagen were the first automakers to report monthly U.S. sales for September, which is expected to be the strongest month since April, industry analysts said last week.
In another indicator of economic resilience, U.S. factory activity expanded at a faster pace than expected in September, the Institute for Supply Management said on Monday.
Stronger showings by Toyota Motor Corp and Honda Motor Co are expected, after the top two Japanese automakers in the U.S. market have returned to full production after having inventories slimmed after the March earthquake and tsunami in Japan.
Chrysler is managed and primarily owned by Italy's Fiat SpA.
U.S. new light vehicle auto sales were averaging 13.1 million on a seasonally adjusted annualized basis in the first four months of the year. Supply of vehicles and auto parts began to cut sales beginning in May.
Analyst Peter Nesvold of Jefferies & Co said last week that September will be the first month since April not to feel a hangover from the Japanese earthquake.
J.D. Power & Associates as well as Edmunds.com forecast that September sales will be 12.9 million vehicles on the seasonally adjusted annualized basis the industry uses to monitor sales strength.
Jonathan Browning, Volkswagen America chief executive, said he expected September auto sales to reach 13 million vehicles on an annualized basis.
Mike Jackson, chief executive of AutoNation Inc, the largest U.S. auto dealer group, said that pent-up demand will boost auto sales in the fourth quarter, beginning with the September results.
Jackson said that both Honda and Toyota will continue to replenish their inventory through the fourth quarter, but had not yet reached an inventory level seen before the earthquake. But he said he was pleased that both Japanese companies are now back to full production.
Before the industry downturn during the recent recession, U.S. also sales averaged nearly 17 million vehicles a year, but began to fall in 2008 and by 2009 hit the lowest level since the early 1980s, at 10.4 million.
GM shares were up 0.9 percent at $20.36 and Ford shares were down 0.1 percent at $9.66 on Monday morning on the New York Stock Exchange.