GM's Recall of Mid-Sized Pickups Affects 2,432 Vehicles in U.S., Canada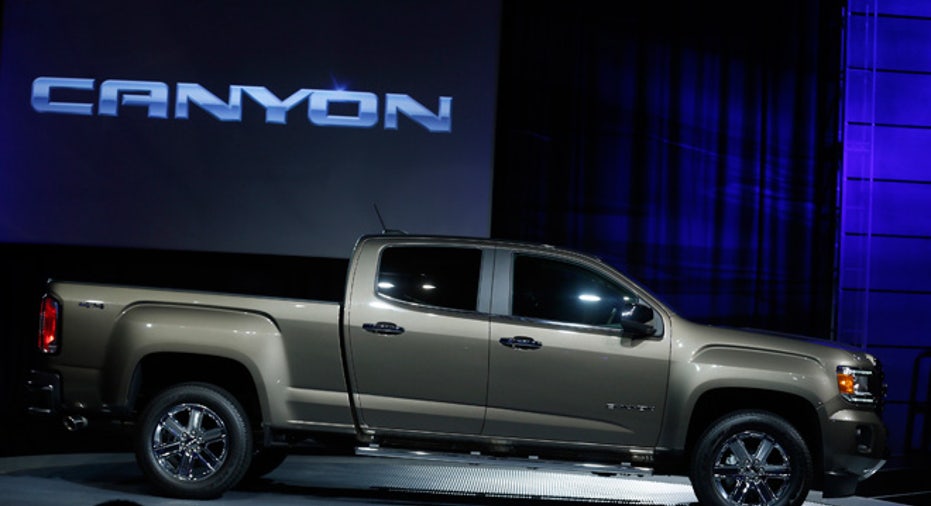 General Motors Co (NYSE:GM) disclosed on Friday that it recalled more than 2,400 of its new mid-sized pickup trucks in the United States and Canada to fix a previously announced air bag issue.
The No. 1 U.S. automaker has announced a large number of recalls this year, mostly due to the discovery of faulty ignition switches that could cause them to slip out of position, cutting power to air bags, steering and brakes. Those defective switches, which led to the recall of 2.6 million vehicles in February, have been linked to at least 36 deaths.
GM told dealers in October to stop selling the newly introduced 2015 Chevrolet Colorado and GMC Canyon pickups to fix an air bag wiring issue. At the time, it did not say how many vehicles were affected and did not elaborate on the exact problem.
GM said in documents posted online on Friday by the U.S. National Highway Traffic Safety Administration that 2,432 trucks were affected. They contained driver air bag connections wired incorrectly during manufacturing which affected the two-stage air bag system by reversing the deployment sequence and disrupting the timing of the driver air bag stages. The issue will cause the driver air bags to not function as designed and potentially increases the risk of injury.
GM discovered the issue on Sept. 30 during testing by a company technician. Dealers are reprogramming the inflatable restraint sensing and diagnostic module at no cost to the customer.
A GM spokesman said more than 70 percent of the recalled trucks have been repaired and there had been no reports of crashes or injuries related to the issue.
Of the affected trucks, 2,283 are in the United States and 149 in Canada, the GM spokesman said.
(Reporting by Ben Klayman in Detroit; editing by Matthew Lewis)