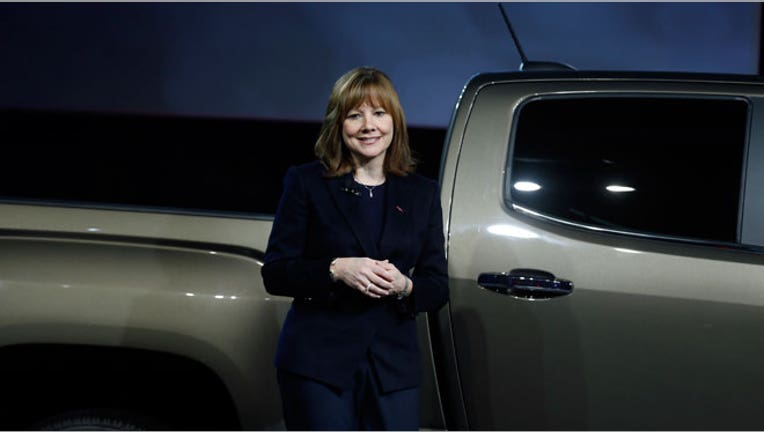 In written testimony for this week's congressional hearing, General Motors (NYSE:GM) chief executive Mary Barra said she continues to work toward changing the culture inside America's largest automaker.
Barra and former U.S. attorney Anton Valukas are scheduled to testify in front of a House Energy and Commerce subcommittee on Wednesday. It will be Barra's second appearance in front of the House panel after testifying in early April.
During Barra's first trip to Capitol Hill, the CEO was grilled by lawmakers over GM's botched handling of a defect with ignition switches used in 2.6 million cars. Barra deferred many questions until after an internal investigation was completed by Valukas.
That report was released earlier this month, after which GM dismissed 15 employees.
"The Valukas report, as you now know, is extremely thorough, brutally tough and deeply troubling. It paints a picture of an organization that failed to handle a complex safety issue in a responsible way," Barra said in written testimony published on Tuesday.
Barra added that she is aware of questions about her "commitment to solve the deep underlying cultural problems" detailed in the Valukas report. "The answer is I will not rest until these problems are resolved. As I told our employees, I am not afraid of the truth."
In his own written testimony, Valukas said his firm, Jenner & Block, searched e-mails, shared drives, electronic databases and hundreds of boxes of hard-copy documents to compile the report. Jenner & Block will supplement its findings to GM's board if any new information surfaces, Valukas added.
The recall investigation confirmed that GM engineers were aware of an ignition-switch issue back in 2004 but failed to connect the issue to failed air-bag deployments.
Then in 2006, the same engineer who approved the original ignition switch, which was below GM's specifications, authorized an updated version of the part without providing a new part number.
According to Valukas, the part change led to "years of confusion among investigators about why, if the ignition switch was mechanically the same in all model years, accident data was so markedly different before and after Model Year 2008."
An investigation into failed air-bag deployments dragged on and was further delayed when the engineer who approved the altered ignition switch told GM safety personnel that he never made the change.
"We found failures throughout the company—including individual errors, poor management, Byzantine committee structures, lack of training, and inadequate policies," Valukas said in the prepared remarks, adding that those failures also revealed cultural issues at GM.
On Monday, GM recalled an additional 3.16 million U.S. cars to further address ignition-switch problems. The automaker said it will fix or replace keys for those vehicles to prevent them from inadvertently turning out of the "run" position when carrying extra weight, such as key fobs and other items.
GM also raised its expected second-quarter charge to $700 million, which covers repair costs for recalls announced during the period.
Shares rose 22 cents, or 0.6%, to $36.28 in recent trading. GM has fallen about 11.3% since the start of 2014.