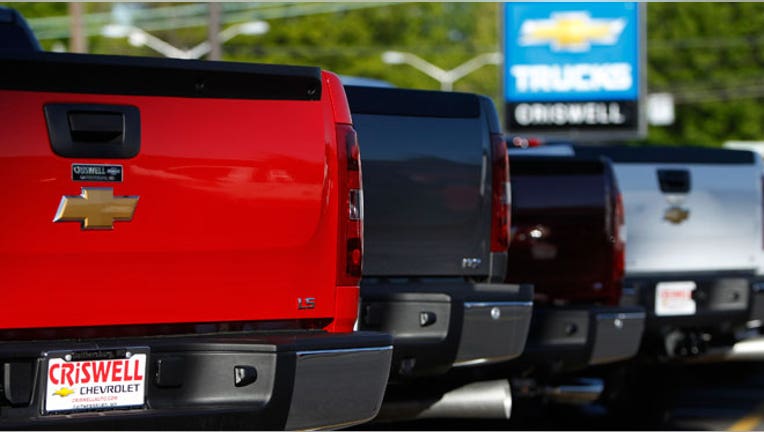 General Motors' (NYSE:GM) Chevrolet and GMC each ranked among the top five brands in the closely watched J.D. Power & Associates Initial Quality Survey, as the automaker struck the right balance between new technology and easy-to-use controls.
GM posted its best performance in eight years and was the only Big Three car maker to break into the top 10 brands in the new-car quality report, which creates a ranking based on problems reported by owners within the first 90 days of ownership.
Chevrolet and GMC were ranked among premium brands like Toyota's (NYSE:TM) Lexus and Nissan's Infiniti. GMC was second overall in initial quality behind Porsche, jumping 10 spots in the ranking, and Chevrolet placed fifth.
The company also saw about half of its vehicles finish in the top three of their respective segments. Out of 26 total segments, Chevrolet outpaced all other brands with five awards.
"Nothing energizes us more than receiving the verification of quality from our customers," Alicia Boler-Davis, GM's Vice President of Global Quality and U.S. Customer Experience, said in a statement.
J.D. Power changed the survey in its 27th year, given how mechanical quality has largely evened out across the industry. The firm has moved beyond mechanical or design defects to include consumer reactions to technology and interior comfort.
As a result, Ford (NYSE:F) had one of its worst showings in years, placing sixth from the bottom and falling in the J.D. Power's ranking for the third consecutive year. Ford said earlier this week that it plans to bring back radio tuning and volume knobs in response to customer complaints over controlling the MyFord Touch multimedia system.
GM's MyLink entertainment and navigation system fared better in the survey. In contrast to most other brands, Chevrolet and GMC benefited from pairing a touchscreen and spoken commands with classic buttons and knobs, J.D. Power said.
However, GM luxury brand Cadillac dropped from fourth place to No. 14 amid reported problems with its in-vehicle CUE system.
"Keep in mind that automakers are trying to design vehicles that appeal to a broad array of consumers, and what works for the majority may not work for all," said David Sargent, vice president of global automotive at J.D. Power. "The successful companies will be those automakers that find a way to give customers the technology they want while at the same time making it sufficiently intuitive so all customers find it easy to use."
Below Ford and in the bottom five were Toyota's Scion, Fiat, Mitsubishi, Nissan and BMW's Mini.
J.D. Power also noted its study revealed that nearly two-thirds of the problems experienced in the first 90 days of ownership are related to vehicle design, as opposed to components that malfunction.
"That makes the majority of problems reported by new-vehicle owners far more difficult for dealerships to resolve," the research firm said.
Shares of GM were down 3.2% at $32.59 amid broad-based selling Thursday. Ford slipped 2.1% to $14.99.