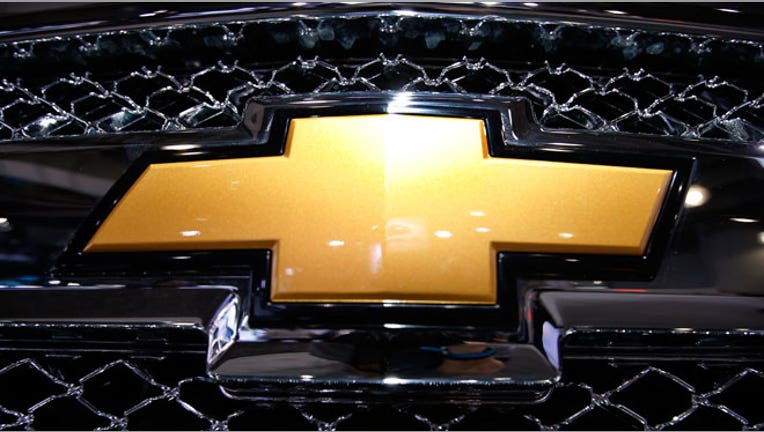 General Motors (NYSE:GM) announced on Monday that it plans to invest nearly $1.3 billion in five U.S. plants, making a push to expand its domestic operations.
The nation's largest automaker said the investment will create or retain 1,000 jobs. The Michigan, Ohio and Indiana plants currently employ about 7,500 people.
GM will pump money into a Romulus, Mich., factory to support the production of a new 10-speed transmission and increase capacity for a new six-cylinder engine.
The investment will also go toward a Detroit-Hamtramck facility, a castings plant in Bedford, Ind., and expanding capacity for a six-speed transmission at a Toledo, Ohio, plant.
Most of the investment, about $600 million, will be allocated for a truck factory in Flint, Mich., GM's oldest auto assembly plant. The company expects to add a new paint shop and other upgrades to the facility.
The $1.3 billion plan brings GM's total investments in U.S. facilities announced this year to $2.8 billion.
"Today's announced plant upgrades continue the momentum of a resurgent auto industry," Mark Reuss, GM's outgoing North America president, said in a statement. "More importantly, these investments add up to higher quality and more fuel-efficient vehicles for our customers."
GM has unveiled a slew of moves recently, starting with last week's official exit of the U.S. Treasury Department from its position in the company.
"The end of the 'Government Motors' era has cleared the runway for the team to soar," CEO Dan Akerson said in prepared remarks at the National Press Club in Washington, D.C.
GM then named Mary Barra as the first female CEO in the history of Detroit's Big Three, with Akerson planning to step down ahead of schedule in January. Reuss will take on Barra's current role as head of global product development.
Appearing at the Flint plant for GM's announcement, Reuss told FBN's Jeff Flock that he didn't feel upset over missing out on a chance to lead the company. The executive was widely considered a candidate to replace Akerson as CEO.
"I'm 50. Doing what I want to do is really important to me, and this is what I really want to do," Reuss said of his new position.
Also last week, GM disclosed that it sold its remaining stakes in French car maker PSA Peugeot Citroen and Ally Financial, GM's former lending arm.
GM plans to further reshape its international operations, pashing out its Chevrolet brand in Europe and ceasing manufacturing in Australia by 2017. Its Holden brand in Australia will continue as a sales company, parts distribution center and design studio.
Shares jumped 2.7% to $41.12 Monday afternoon. The stock is up more than 40% so far this year.