GM to test fleet of self-driving cars in New York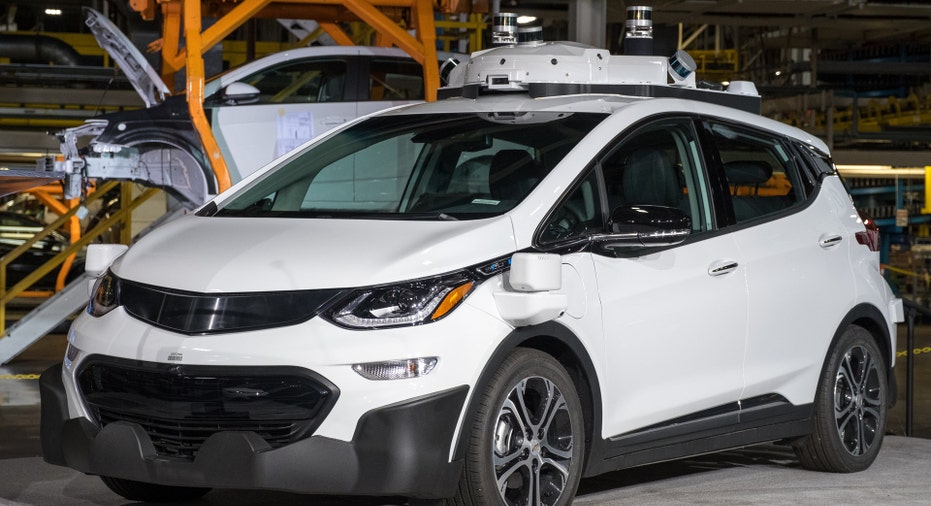 General Motors Co. (NYSE:GM) plans to become the first company to test self-driving cars in New York City, a move aimed at asserting leadership in the race to develop autonomous cars and a potentially important step toward commercializing the technology.
GM will deploy a fleet of self-driving Chevrolet Bolt electric cars early next year in a 5-square-mile section of lower Manhattan that engineers are mapping, said Kyle Vogt, chief executive of Cruise Automation, the driverless-car developer GM acquired last year. The move could be seen as a threat to the thousands of taxi drivers piloting yellow cabs around New York, as autonomous robot-taxis operated by GM and its rivals are seen eventually displacing human drivers.
GM said a safety operator will be at the wheel of each car to gather data and take over if something goes wrong.
GM's Cruise operation has been testing more than 100 self-driving Bolts in various markets, but its work in San Francisco is seen as particularly valuable because it offers a congested environment with a high concentration of hairy situations that fully automated cars must learn to navigate. New York will present similar challenges and offer new hurdles, including bad weather and more-aggressive drivers, which will "improve our software at a much faster rate," Mr. Vogt said.
"Anyone else who's driven in New York City knows that it's going to present some unique challenges," he said in an interview. Cruise will open a research facility in the city but declined to discuss details.
GM is racing to develop vehicles that drive themselves as tech companies try to perfect technology that could shuffle the power players in the auto industry. One-quarter of miles driven in the U.S. by 2030 could be through shared, self-driving vehicles, according to an estimate from the Boston Consulting Group.
Most companies have focused testing in Silicon Valley -- 42 companies hold permits to test autonomous vehicles on California's public roads. That includes Google parent Alphabet Inc. through its Waymo unit, which is testing around its corporate campus in suburban Mountain View. It is also scaling up operations in the Phoenix area, where it offers rides to nonemployees in 500 Chrysler minivans, with a safety operator at the wheel.
Cruise and other new competitors are making up for lost time against Waymo, which is considered the leader after spending eight years collecting more than 3.5 million autonomous miles in more than 20 cities.
GM executives argue that hard-earned city driving is more useful for the car to learn how to handle unusual situations that human drivers take for granted, such as how to handle broken traffic lights at an intersection. For example, Cruise's autonomous Bolts encountered a lane blocked by construction at a rate of 19 times more often in San Francisco than in the Phoenix area, where it is also testing.
Executives haven't given a specific time frame, but said they envision an on-demand ride-sharing network in a densely populated area, and that deployment will happen "sooner than people think."
In a research note this month, Deutsche Bank analyst Rod Lache said he believes GM could launch a commercial autonomous-ride service -- without anyone at the wheel -- "within the next few quarters, well ahead of competitors." Citing recent briefings with company officials, he thinks GM will offer its own service that could be "highly disruptive" to ride-hailing giants Uber and Lyft Inc.
Mr. Vogt wouldn't say whether Cruise's New York testing signals plans to eventually offer an autonomous-car service there. Testing in Manhattan "will be critical to the ultimate success of autonomous vehicles and the compression of the timeline for deployment at scale," he said.
GM shares have surged more than 25% in the last two months amid growing buzz around its driverless technology.
Several states have passed laws to give autonomous-car developers broad latitude to test their systems on public roads, including California, Michigan and Arizona, betting the technology will someday spawn bigger investments and jobs. New York Gov. Andrew M. Cuomo is pushing for autonomous testing as part of an effort to fashion New York as a technology hub, which has included significant investment in the drone industry.
"We're proud to be on the forefront of this emerging industry that has the potential to be the next great technological advance that moves our economy," Gov. Cuomo said in a statement.
The state passed a law last spring that grants autonomous testing on state roads. Cruise's experience should generate data for future industry-friendly regulation, an office spokeswoman said.
(END) Dow Jones Newswires
October 17, 2017 00:14 ET (04:14 GMT)