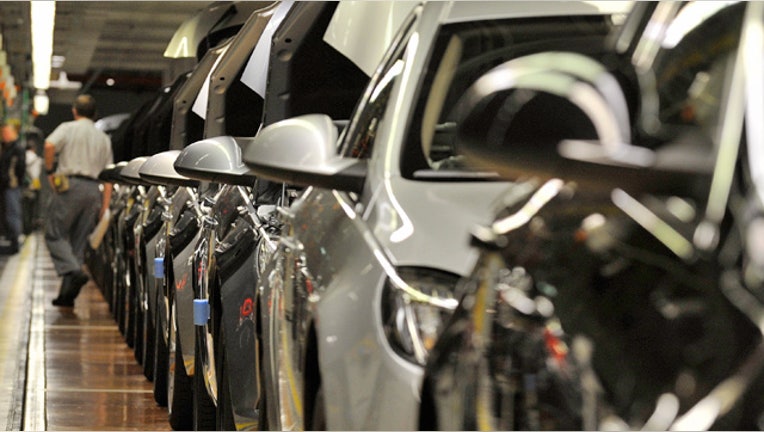 General Motors (NYSE:GM) announced plans on Thursday to invest nearly $332 million in four U.S. manufacturing sites to produce more fuel-efficient engines and transmissions.
The commitment comes just days after the Detroit automaker reported a 6.4% increase in March sales, led by fuel-efficient cars as well as trucks and crossovers.
GM's vice president of U.S. sales operations, Kurt McNeil, at the time attributed the improvement to new products and the strengthening economy as American families become more financially secure.
The investments, which will affect GM plants in Flint and Bay City, Mich., Toledo, Ohio and Bedford, Ind., will support production of a new Ecotec small gas engine, a new V6 engine, 8-speed transmission and tooling for an existing 6-speed transmission.
"We are investing in technologies and manufacturing capabilities that produce high-quality, fuel-efficient vehicles and components for our customers," said Diana Tremblay, vice president of GM North American Manufacturing.
GM has spent some $1.8 billion on improving the six Powertrain facilities since 2009, announcing $1.2 billion in investments in its North American plants so far this year.
One of Detroit's "Big Three" domestic car manufactures, GM said the move, which includes a $215 million investment to build the Ecotec engine, will retain about 1,650 jobs at the six plants.
The Ecotec gas engine is part of a global engine family that GM predicts could top 2 million engines a year by the end of the decade. The new engines are expected to offer improved fuel efficiency, higher quality and performance while reducing carbon dioxide emissions.