GM to Invest $5.4B in U.S. Factories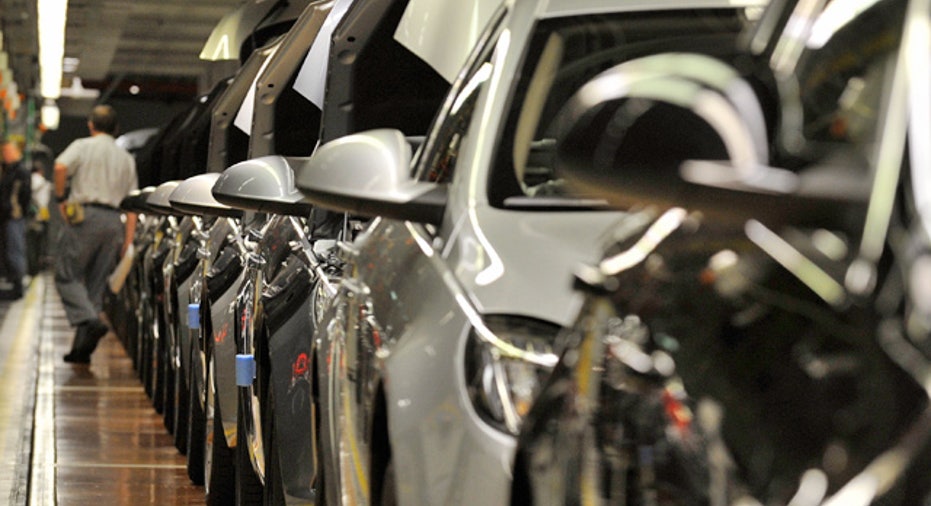 General Motors (NYSE:GM) plans to spend $5.4 billion on improvements to its U.S. factories over the next three years.
In an announcement Thursday, the nation's top seller of cars and trucks said it plans to invest approximately $784 million in three Michigan plants located in Lansing, Pontiac and Warren. GM will identify other factories in the next several months.
GM executives gathered at a stamping plant in Pontiac to detail the plans.
"The common thread among our investments is the focus on product improvements that benefit customers," Cathy Clegg, vice president of GM North America Manufacturing, said in a statement.
The announcement comes as GM, Ford Motor Co. (NYSE:F) and Fiat Chrysler Automobiles (NYSE:FCAU) prepare for contract negotiations with the United Auto Workers union this summer. The Big 3 Detroit automakers often lay out factory investment plans ahead of the talks, which take place every four years.
GM has announced roughly $16.8 billion in U.S. factory investments since emerging from bankruptcy in June 2009. Those investments created 3,650 new jobs and secured 20,700 others, according to the company.
Last week, GM reported higher first-quarter operating margins in North America amid strong demand for trucks and sport-utility vehicles, two very profitable segments. Earnings in the region reached their highest level post-bankruptcy.
GM shares were down 0.7% at $35.26 in recent trading. The stock is up around 1% year-to-date, trailing the broader S&P 500.