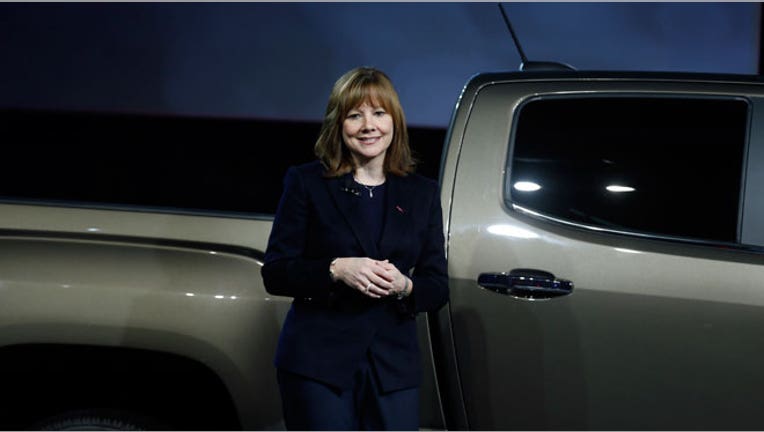 General Motors (NYSE:GM) chief executive Mary Barra announced the creation of a global product integrity group, as the nation's largest automaker continues to revamp its handling of safety issues after a string of recalls this year.
GM has come under scrutiny for an ignition-switch defect that spurred a recall of 2.2 million vehicles in the U.S. Based on a timeline released by the company, GM employees were aware of a possible defect at least a decade earlier.
The Detroit-based company has recalled a total of seven million vehicles since the start of the year, seeking to address a number of safety problems.
Speaking on Tuesday before the start of the New York International Auto Show, Barra said GM's product development team will oversee the new product integrity organization. It will report directly to Mark Reuss, the head of global product development.
The group will also house the safety unit led by Jeff Boyer, who was named to the newly created position of vice president of global vehicle safety.
"This new way of developing vehicles will provide the highest levels of safety, quality, and customer service… and ensure that a situation like the ignition-switch recall doesn't happen again," Barra said, according to a transcript provided by GM.
Barra, who appeared at a forum hosed by J.D. Power and the National Automobile Dealers Association, has stressed the culture inside GM is vastly different from before the company's bankruptcy in 2009. Lawmakers pressed her on the issue during hearings on Capitol Hill earlier this month.
"In the last five years, we have made important and meaningful progress at GM in changing the company's culture," Barra said at the forum. "Our focus is no longer on survival. We are more focused on quality and doing what is right for the customer than at any time in my 33 years with the company."
GM shares rose 15 cents, or 0.5%, to $33.51 on Wednesday morning.