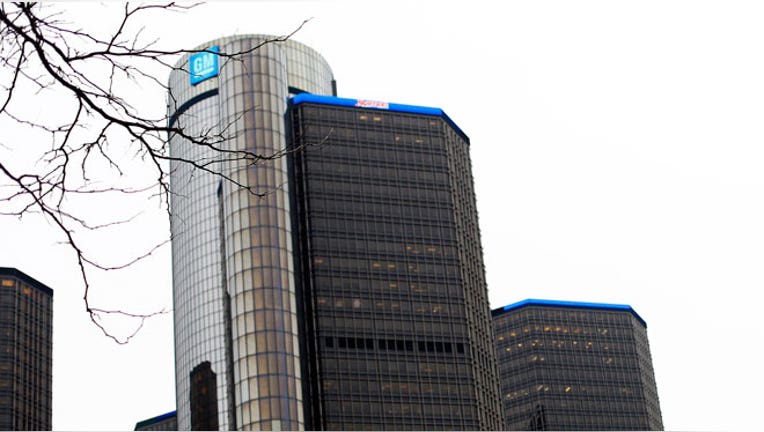 General Motors (NYSE:GM) will pay an unrestricted amount of money as part of a wide-ranging compensation program for accident victims connected to the automaker's ignition-switch recall.
The settlements will be administered by Kenneth Feinberg, who handled funds for 9/11 and the BP (NYSE:BP) oil spill. Feinberg unveiled the details of his GM plan on Monday. The voluntary program will evaluate claims regardless of whether driver negligence may have been a factor or whether the accident occurred before GM's 2009 bankruptcy, which could have been used to shield the company from prior liabilities.
"If the driver was intoxicated, speeding, texting on a cellphone -- totally irrelevant for this program," Feinberg said in an interview with FOX Business Network's Neil Cavuto.
GM has come under a microscope since recalling 2.6 million vehicles worldwide to replace defective ignition switches, a problem that has been linked to 13 deaths.
Company engineers were aware that certain models were inadvertently turning out of the "run" position, causing vehicles to stall and cutting off power to air bags, back in 2004. GM issued recalls earlier this year, and repairs are currently ongoing.
An investigation by former U.S. attorney Anton Valukas, chairman of Chicago-based law firm Jenner & Block, concluded that GM employees did not seek to cover-up the defect but instead failed to properly address safety concerns related to the ignition switches used in the Chevrolet Cobalt, Pontiac G5 and other compact cars. GM fired 15 employees after the report.
Speaking at a press conference in Washington, D.C., Feinberg said the compensation program will begin to accept claims on Aug. 1. Accidents that occurred though the end of this year will be considered for eligibility. All claims must be postmarked by Dec. 31.
Feinberg added that some claims will take no more than 90 days to process, while more complicated claims can take up to 180 days. The goal will be to get compensation "out the door as fast as possible," he said.
Occupants in any vehicles that did not deploy air bags during an accident can file a claim, as can any pedestrians who were struck.
In cases that involve the death of a vehicle occupant, claimants can seek compensation through one of two tracks. Under the first track, Feinberg and his team will use data from the Bureau of Labor Statistics to determine how much money the victim would have earned over a lifetime. They will then add $1 million for pain and suffering, plus another $300,000 for any surviving spouse or dependent.
Claimants can also use a second option that effectively calls for negotiations over the payment. Feinberg said this track allows for extraordinary circumstances.
Injury claims that are deemed eligible will range from $20,000 to $500,000, depending on how long the victim was hospitalized. Payments will be no more than $20,000 for anyone treated in the emergency room or other outpatient care. Feinberg said outpatient care was included after pushback from lawyers representing victims and the Center for Auto Safety. Eligibility for injury-related compensation will largely depend on whether the claimant sought medical care within 48 hours of the accident.
Feinberg said GM put no limits on the total size of the fund, allowing for an unlimited amount of aggregate compensation. The automaker also agreed to waive previous out-of-court settlements if old cases are refiled under Feinberg's program. In those scenarios, money that was already paid out will be deducted from the new settlement amount.
"If you settled a lawsuit with GM before you knew about this ignition-switch problem, rip up the release, file a new claim with me and I'll make up the difference," Feinberg told Cavuto.
GM cannot appeal or deny any claims approved by Feinberg, who said the company has received 3,500 death and injury claims that have yet to be evaluated. Feinberg declined to speculate how much the fund could cost in the end.
"I must say, [chief executive] Mary Barra and her colleagues at General Motors were 100% cooperative," Feinberg told reporters, adding that GM "didn't like everything about this program, but they signed off."
Owners of the recalled vehicles, including anyone who may no longer own one of the affected models, will be notified of the settlement program by letter.
"We are pleased that Mr. Feinberg has completed the next step with our ignition switch compensation program to help victims and their families," Barra said in a statement. "We are taking responsibility for what has happened by treating them with compassion, decency and fairness. To that end, we are looking forward to Mr. Feinberg handling claims in a fair and expeditious manner."
Feinberg stressed the voluntary nature of the program, saying any victims or family members who want to "bring GM to justice in their mind" should not enter into the settlement program. Settlement recipients must sign an agreement that waives their right to file a lawsuit against GM.
However, claimants can receive a "free preview" before electing to either take the settlement and waive their legal rights, or reject the settlement and pursue a lawsuit, Feinberg said in his interview on Cavuto.
Also on Monday, GM unveiled six more recalls that include a total of 7.6 million vehicles. The company plans to take a charge of $1.2 billion in the second quarter to cover repair costs.
GM shares rose 23 cents, or 0.6%, to $36.85 in recent trading.