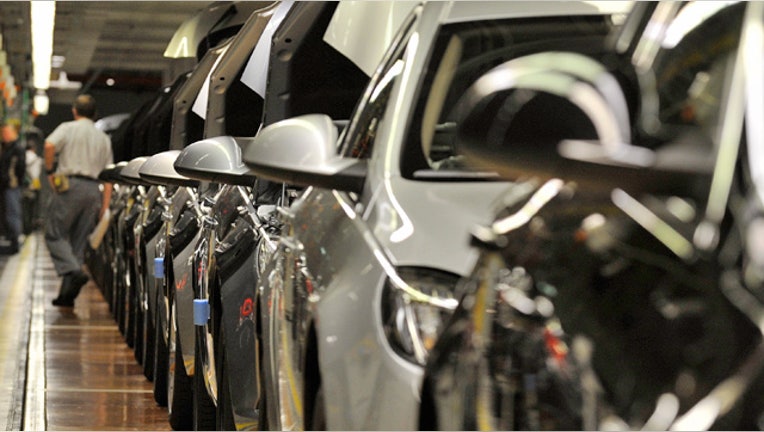 General Motors Co. (NYSE: GM) will build a development facility in San Francisco and eventually add 1,100 employees there to work on autonomous vehicles, a major expansion of GM's Silicon Valley presence as it vies with other auto makers to lead the race for self-driving cars.
GM said Thursday it will spend $14 million on the project, which will expand the headquarters of the company's Cruise Automation subsidiary. The startup, acquired by GM in March 2016, is developing the software that serves as the nerve center for its future autonomous vehicles.
The hiring spree, which will be done over five years, would represent an eightfold increase in Cruise's staff, underscoring the substantial investment GM and other car companies are making to get autonomous vehicles on the road. GM has more than tripled its Cruise head count since the acquisition, to about 150 people.
GM said in February that it is spending roughly $150 million per quarter on autonomous-vehicle development. The company is testing about 50 self-driving Chevrolet Bolt electric vehicles in San Francisco, Scottsdale, Ariz., and suburban Detroit.
Data from California regulators show Cruise logged about 10,000 miles of autonomous driving on California roads during the year ended Nov. 30, second to Alphabet Inc.'s (NASDAQ: GOOGL) Waymo unit, which recorded 635,868 miles.
The software development done at Cruise is being integrated with GM's massive engineering center in Detroit, though company executives say they have been careful to keep the Cruise operation as a stand-alone entity to nurture a startup mentality.
"Running our autonomous vehicle program as a startup is giving us the speed we need to continue to stay at the forefront of development of these technologies and the market applications," GM Chief Executive Mary Barra said in a statement Thursday.
GM said the expansion of Cruise's existing facility will more than double its space and be completed by year-end. The state of California granted an $8 million tax credit to pave the way for the expansion, GM said.
Big auto makers increasingly are looking to Silicon Valley for the software expertise needed in autonomous driving. Ford Motor Co. (NYSE: F) in February acquired majority ownership in Argo AI, an artificial intelligence startup. Ford said it would invest $1 billion in the company over five years.