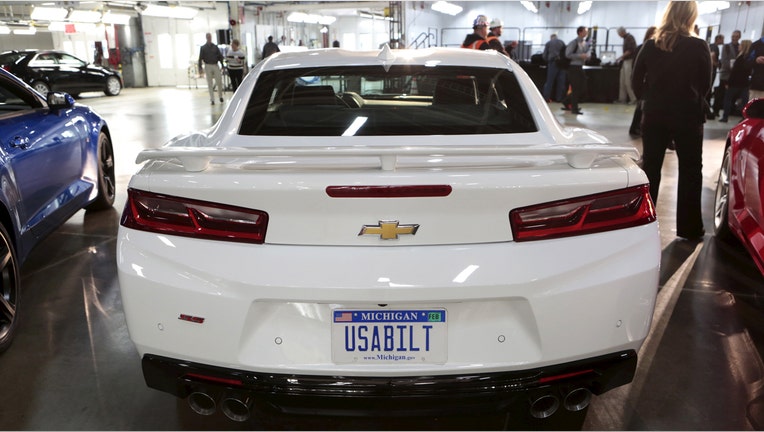 General Motors (NYSE:GM) said Wednesday it will create or keep 900 jobs in Michigan factories over the next 12 months, including some workers who were due to be laid off in May.
This is in addition to the 7,000 jobs and $1 billion investment announced in January, according to the automaker.
The announcement came Wednesday as executives from GM, Ford (NYSE:F) and Fiat Chrysler (NYSE:FCAU) are expected to appear at an event with President Donald Trump in Detroit. Trump is set to announce a review of federal fuel-economy rules that the Obama administration finalized a week before Trump took office. Automakers and federal authorities had previously agreed to review the CAFE standards this year.
GM said it plans to bring back 500 jobs to its Lansing Delta Township assembly plant by early 2018, when the automaker expects to complete the rollout of new SUVs.
GM also said it will redeploy 180 workers from Lansing to support production of heavy-duty Chevrolet Silverado and GMC Sierra pickup trucks in Flint, Michigan. Another 220 new jobs will be added to GM's Romulus Powertrain Plant to ramp up production of a 10-speed automatic transmission.
The previously announced layoffs in Lansing are tied to GM's decision to build the new GMC Acadia in Spring Hill, Tennessee, a move initially expected to impact 1,100 total employees before Wednesday's announcement. GM will focus on building the Buick Enclave and the redesigned Chevrolet Traverse in Lansing. Rehiring 500 workers will help the company meet demand for the new vehicles, GM said.