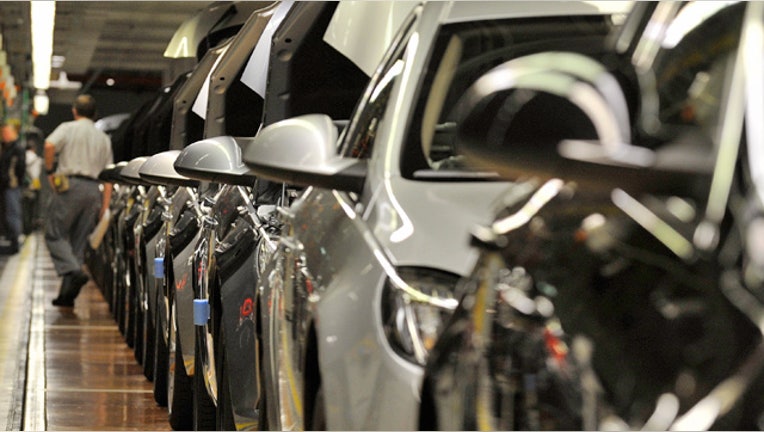 In the wake of the consumer recall, General Motors (NYSE:GM) says it has shipped thousands of kits that repair faulty ignition switches.
About 1.4 million owners of 2003-2007 models will soon be receiving letters telling them to contact a GM dealer to make appointments for repairs. Owners of 2008-2011 models will receive letters in early May.
At least 13 deaths have resulted from the defective vehicles, which can cause the ignition to unintentionally switch off.  Keys can also be unsafely removed while the engine is running.
Saturn Ion, Chevrolet Cobalt and Pontiac Solstice are among the vehicles impacted by the recall. Owners have been instructed to go their local General Motors dealer and schedule a 90-minute appointment.
Meanwhile, owners are being instructed to remove all additional items from their key rings, so it does not weigh down the vehicle key.
General Motors has been accused of mishandling the recall, after it was revealed that some engineering managers were previously aware of the defect and opted not to make the repairs. General Motors is undergoing an internal probe this spring.
Detroit-based GM underwent bankruptcy in the wake of the economic crisis, and the U.S. government provided financial assistance for both GM and Chrysler.
The stock is down 11% in the last 3 months and is currently trading around $34 per share.