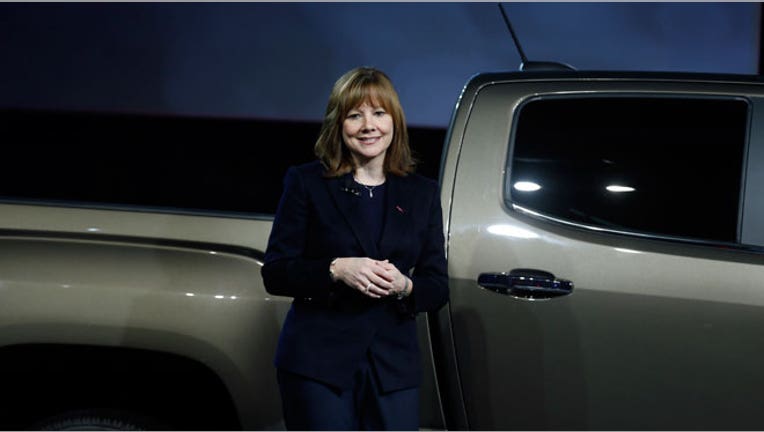 General Motors (NYSE:GM) on Wednesday unveiled forecasts that call for improved profit margins and international results, as the automaker moves to reduce costs and capitalize on new products.
At a conference for investors and analysts, GM executives detailed its long-term financial objectives two days after rival Ford Motor Co. (NYSE:F) lowered its outlook for the current fiscal year. Ford said it's eyeing a long-term target of 8% to 9% operating margin, while GM hopes to achieve a 10% margin early next decade.
GM reaffirmed its mid-decade financial guidance. The Detroit-based company, the largest U.S. automaker by sales, projected a profit in Europe and North American margins of 10% in 2016.
Shares rallied 2.8% to $32.83 in recent trading. The stock has slumped this year amid GM's recall woes, falling 19.8% through Tuesday's close.
GM is focused on boosting sales in China, where the company will invest $14 billion through its joint ventures there. GM Financial, the company's lending arm, will enter the Chinese market.
By the end of 2018, GM expects to open five new manufacturing plants in China and reach annual sales of just under five million vehicles.
Those plans largely hinge on Cadillac. The luxury brand, which GM is splitting into its own business unit headquartered in New York, expects to launch nine new models in China over the next five years. GM noted that China is projected to become the world's largest luxury car market later this decade.
Cadillac also has four new vehicles in the pipeline for North America next year, including the top-of-the-line CT6 sedan. The car will likely include a hands-free cruise control feature that GM announced last month.
The 2017 Cadillac CTS mid-size sedan will feature vehicle-to-vehicle connectivity that allows cars to exchange information such as speed and direction.
GM said it will improve relationships with suppliers and lower material costs, a strategy that will help the company deliver better margins on upcoming high-volume product launches. In North America, GM plans to introduce the updated Chevrolet Cruze and Malibu.
About 99% of global production will utilize core architectures by 2020, according to GM.
Recall Progress
Investors have thrown cold water on GM amid questions over the costs tied to an ignition-switch recall that covers 2.6 million cars worldwide.
GM hired Kenneth Feinberg to administer a compensation fund for accident victims. So far, the fund has connected the recall to 23 deaths so far.
Including a spate of additional recalls, the company booked $2.5 billion in repair costs over the first two quarters of 2014. GM also estimated $400 million to $600 million in expenses related to the compensation fund.
It remains unclear if GM will be subject to government fines for the ignition-switch recall, an issue that GM engineers became aware of by 2004.
On Wednesday, chief executive Mary Barra said the final outcome of the compensation fund and any fines from the Department of Justice won't change GM's financial outlook.
She added that GM responded to the recall by taking "a huge step forward in product" development.
"We own this plan. We're intent on delivering this plan. I'm a little more impatient and that's a good thing," Barra remarked.
According to Barra, GM has a sufficient number of parts to complete the repair process. Approximately 1.1 million vehicles have been repaired to date, and GM is continuing an effort to reach the remaining owners.