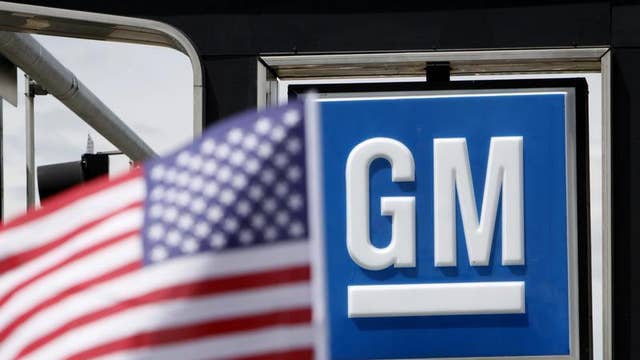 General Motors (NYSE:GM) posted a softer second-quarter profit on Thursday but surpassed top- and bottom-line expectations as it began stemming losses in Europe and recording stronger truck demand in the U.S.
The Detroit-based automaker reported net income of $1.2 billion, or 75 cents a share, compared with a year-earlier profit of $1.5 billion, or 90 cents. When excluding the acquisition of preferred shares in GM Korea, adjusted EPS was 84 cents, topping average analyst estimates of 75 cents in a Thomson Reuters poll.
Revenue for the three-month period was $39.1 billion, up from $37.6 billion a year ago, beating the   Street's view of $38.37 billion. Strong sales in North America helped buoy softness in Europe and a disappointing profit of $228 million, down 64% year-over-year, in GM International.
Sales increases were led by "steady performance" of Chevrolet and Cadillac vehicles with the new Chevy Impala receiving rave reviews and becoming the first U.S. car to top Consumer Reports' sedan rankings in 20 years on Thursday.
"We continue to perform well in the world's two most important markets, the U.S. and China," GM chief executive, Dan Akerson, said in a statement.
The Big Three automaker said it also made progress in its European business, which saw industry sales slide to a 20-year low in the first half of the year. GM reported EBIT-adjusted loss of $100 million in the region, better than a $400 million loss in the year-earlier period and roughly a third smaller than the consensus view.
GM, which said it doesn't expect to be rattled much by the bankruptcy proceedings in Detroit, will continue to "address business challenges head-on," while looking to launch new "flawless" products to meet transforming customer demands, Akerson said.
The report comes a day after domestic rival Ford (NYSE:F) posted stronger-than-expected earnings as F-150 truck demand surged and raised its fiscal 2013 outlook.
The U.S. auto industry has been benefiting from increased sales in the U.S. this year as domestic car makers for the first time in several years begin trumping their Japanese rivals like Toyota (NYSE:TM) and Honda (NYSE:HON).
Earlier this month, GM posted a 6% increase in June sales, the highest number since September 2008.
GM shares were up more than 2% in early trade to $37.92.