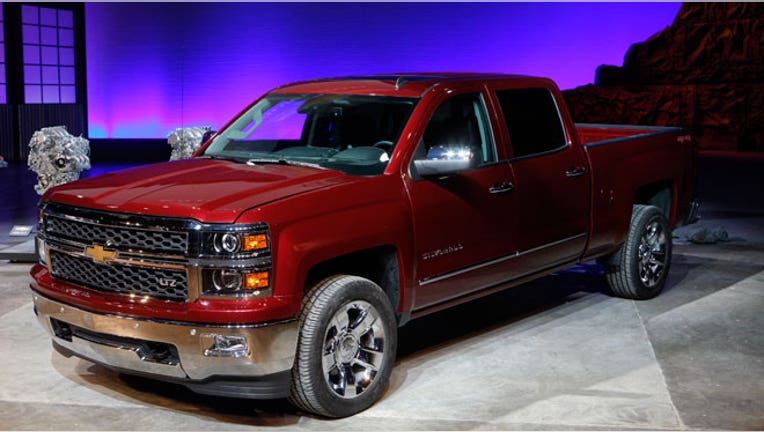 General Motors (NYSE:GM) raised the prices of its popular Chevrolet Silverado and GMC Sierra pickup trucks by up to $1,500, a company spokesperson said Friday.
GM previously indicated it would keep prices the same for the redesigned 2014 trucks in order to aggressively market the new models.
The top U.S. automaker will offer as much as $1,500 in cash-back incentives to help offset the price increase. The offer will be in effect through the end of October.
"The launches of the 2014 Silverado and GMC Sierra are hitting their stride and evolving as expected," GM spokesman Jim Cain said. "With the sell down of the '13 models nearly complete, this price adjustment was planned and is a normal part of business. We have the best trucks and they're the best value in the market."
The move follows a slow month for truck sales at GM, while segment leader Ford (NYSE:F) continued to see strong demand for its F-series models.
In September, GM sold a combined 45,944 of its Silverados and Sierras. Ford logged 60,456 in F-series sales.
While the new Silverado was well-received, with Consumer Reports naming it the top full-size pickup available, September sales of both GM models suffered during the changeover from 2013 models to the upgraded versions.
Aggressive pricing from Ford and Chrysler Group's Ram also contributed to the slow sales. The rivals were selling trucks for thousands less than comparable GM models.
Cain, the GM spokesman, noted Ford is offering $2,250 in cash back for the 2013 F-150, in addition to other incentives. Ford's 2014 models have yet to go on sale.
The truck segment is expected to become even more competitive next year. GM plans to re-launch its smaller pickups, the Chevrolet Colorado and GMC Canyon, in the second half of 2014. Ford is slated to introduce a redesigned F-150 around the same time.
Shares of GM closed 1.4% higher at $35.35 on Friday. Ford was up 1% at $17.11.