GM, Ford Dominate 'Made in America' List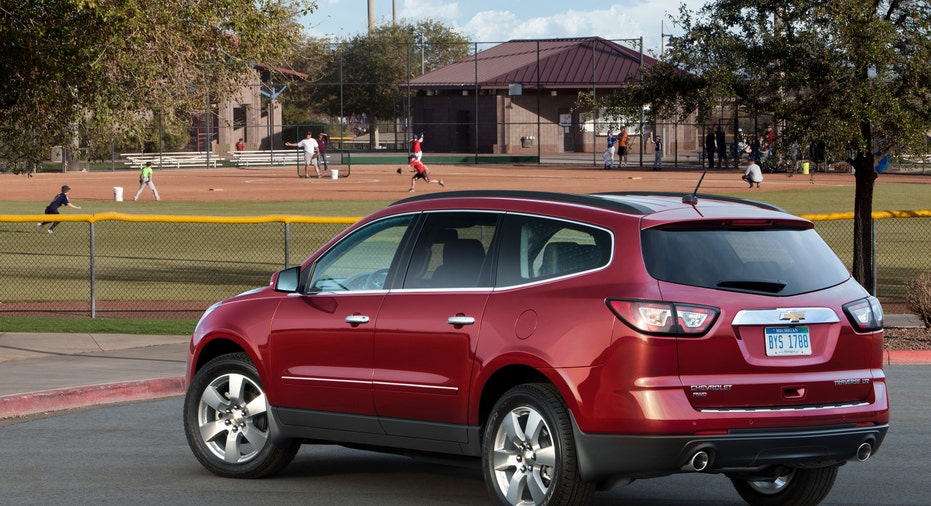 General Motors (NYSE:GM) and Ford (NYSE:F) are building the most American-made cars, trucks and SUVs, according to an annual report from American University.
GM and Ford dominated the 2016 Kogod Made in America Auto Index, which analyzes how much each vehicle relies on domestic parts. The index, compiled by associate professor Frank DuBois at American University's Kogod School of Business, also takes into account research and development, profit margins and labor, among other items.
GM's family of midsize crossovers, the Buick Enclave, Chevrolet Traverse and GMC Acadia, topped the list. According to the Kogod index, an estimated 90% of the parts used in the three vehicles originate from the U.S. The crossovers are built at GM's factory in Lansing, Mich.
The Ford F-150 is alone in second place at 85%, making it the top pickup truck on the list. Ford makes the F-150 at its Dearborn Truck Plant, which is located near the company's Michigan headquarters.
The Chevrolet Corvette (83%) ranked third, and eight other GM vehicles formed a tie for fourth place. The Chevrolet Equinox, Chevrolet Impala, GMC Yukon, Cadillac Escalade, Buick Lacrosse, Chevrolet Tahoe and Suburban, and two versions of the Chevrolet Malibu all posted scores of 82.5%.
"The Auto Index shows that vehicles produced by automakers headquartered in the U.S. rate higher overall, mainly because profit derived from their sale is more likely to return or remain in the United States and a majority of American companies' R&D activities are located in the U.S.," DuBois said.
Among the surprises this year, DuBois noted, the Honda (NYSE:HMC) Accord jumped from 19th last year to fifth place with 81% American content.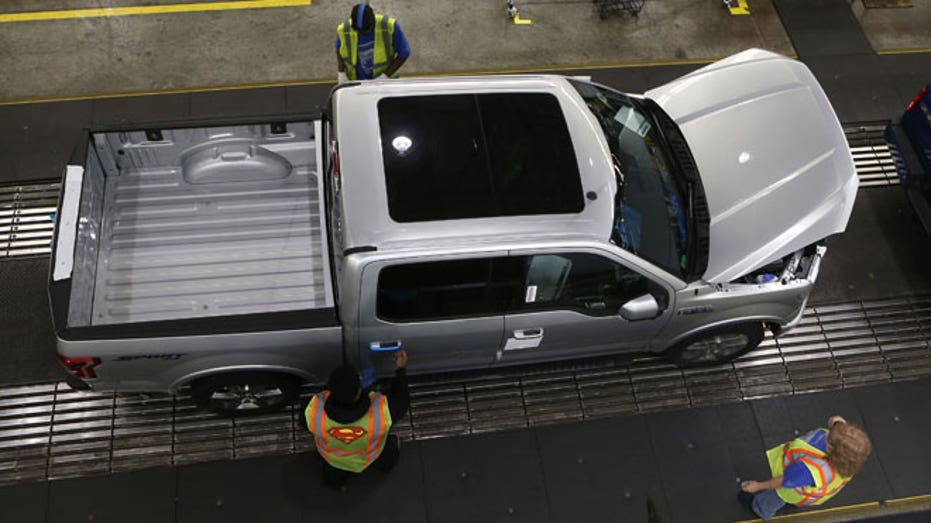 Fiat Chrysler Automobiles' (NYSE:FCAU) Jeep Wrangler Unlimited and GM's midsize trucks, the Chevrolet Colorado and GMC Canyon, earned scores of 80.5%. The Ford Mustang, Chevrolet Camaro and Cadillac CT6, a new sedan launched for the 2016 model year, also scored well on the "Made in America" list.
The least American-made vehicles include certain models from a large group of import brands: Audi, Honda, Kia, Mazda, Mercedes-Benz, Mitsubishi, Nissan, Infiniti, Subaru, Toyota (NYSE:TM), Lexus and Scion.
In addition to the Honda Accord, other non-American cars that heavily use U.S. components are the Honda Pilot (78.5%), Toyota Camry (75%), Toyota Tundra (65%) and Kia Sorento (67.5%).
The industry sold a record 17.5 million vehicles in the U.S. last year. Approximately 65% of those vehicles were built domestically, the report said.