GM Eyes the Future With $500M Bet on Lyft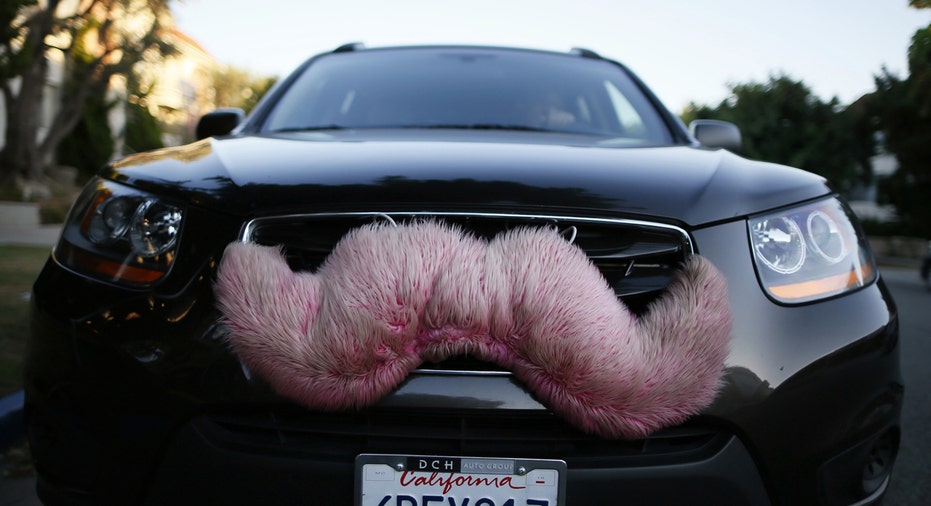 General Motors (NYSE:GM) is writing a massive check to ride-hailing company Lyft in hopes of capitalizing on an evolving industry.
GM announced on Monday that it agreed to invest $500 million in Lyft, and the companies revealed plans to work together on several initiatives. Perhaps the most ambitious plan is what the companies are calling an Autonomous On-Demand Network that would let consumers hail a self-driving car from a mobile app. The network will leverage GM's expertise in automotive technology and Lyft's software, which handles payments and matches users with drivers.
Aligning itself with GM could give Lyft more ammunition in its fight against Uber, the largest ride-hailing service in the U.S. For GM, the agreement is a major step toward accelerating the development of car technologies and creating closer ties to the ride-hailing business.
"It's a way to jumpstart GM's investment in autonomous and on-demand vehicles," said Efraim Levy, an analyst at S&P Capital IQ. "Instead of working on their own, GM has someone who knows about the customer end of the business."
The partnership calls for GM and Lyft to collaborate on technology and ride-sharing projects. Lyft drivers and customers will gain access to GM's OnStar services, and GM becomes the preferred vehicle provider for Lyft effective immediately. Lyft drivers will gain access to rental hubs filled with GM cars, meaning the Detroit-based automaker can showcase its Chevrolet, Buick, GMC and Cadillac vehicles in front of more consumers.
"The idea of mobility is changing. GM is doing the right thing by not fighting the system," said Edmunds.com analyst Jessica Caldwell.
Lyft is available in 190 cities and completes 7 million rides per month. In October, Lyft recorded a gross annual run rate of $1 billion in revenue amid market-share gains in cities like San Francisco.
Lyft and Uber have quickly grown in popularity, especially in urban areas where the companies can offer an alternative to car ownership. Yet the rise of ride-hailing startups does not threaten car sales as much as some people think, according to Levy. Rather, Levy said GM's investment in three-year-old Lyft gives the company flexibility to follow whatever path the industry takes.
Nonetheless, car makers have become more proactive in seeking partnerships with Silicon Valley heavyweights and ride-hailing startups that have surfaced as bigger competitors to the auto industry.
"Part of the criticism has been that Detroit doesn't keep up with changes, but they're embracing more of these moves," Caldwell said of the auto industry. "I think having these collaborations is something that needs to happen."
GM's $500 million investment was part of a broader $1 billion Series F funding round for Lyft, which is now worth $5.5 billion. Uber is reportedly seeking new investments that would value the company at $62.5 billion, compared to GM's current market value of $52.7 billion.
GM President Dan Ammann said the company sees "the future of personal mobility as connected, seamless and autonomous," and by working with Lyft, "we believe we can successfully implement this vision more rapidly."
Ford (NYSE:F), GM's chief domestic rival, has sought to build its own ride-hailing program with help from smaller firms.
Ford's latest announcement included plans to create a fleet of Transit vans that employees can use on the company's Dearborn, Mich., campus. Ford hopes to eventually have its own ride-hailing service for consumers. So far, Ford has operated test programs in six U.S. cities and London, where Ford owners can connect with other users who want to borrow a car.