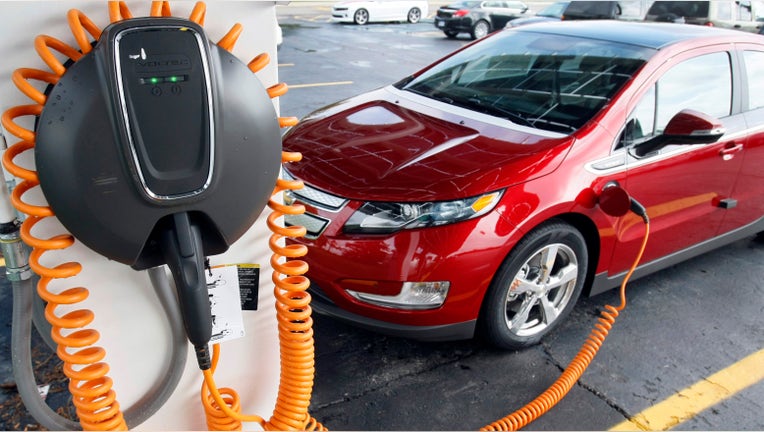 General Motors (NYSE:GM) is working on an electric car that has a range of 200 miles and costs roughly $30,000, challenging Tesla (NASDAQ:TSLA) and its planned mass-market vehicle.
Doug Parks, GM's vice president of global product development, revealed the automaker's plans for a new electric car during an appearance at a battery laboratory and test facility in Warren, Mich., according to several news reports.
A GM spokesperson didn't respond to a request for further comment.
Parks didn't specify when the car might become available, explaining that the technology is available now but the cost of the batteries is still too high.
Sales of electric and plug-in hybrid vehicles make up less than half a percentage point of the total market, despite price cuts and government tax incentives for owners.
Tesla has emerged as a notable player in electric vehicles, grabbing the attention of investors and getting positive reviews of its Model S, which retails for $70,000 or more. The California startup's stock has soared roughly 391% so far this year.
But GM and other major automakers aren't ceding ground to Tesla. Germany's Volkswagen, Europe's largest car maker, recently said it plans to surpass Nissan to become the largest global seller of electric vehicles by 2018.
The car in development at GM, priced below its $35,000 Chevrolet Volt, would be the only direct competitor to Tesla, the lone manufacturer offering long-range electric vehicles. Most electric vehicles currently on the market have ranges of 100 miles or less.
GM has made vehicles that don't go as far on a single charge to make the cars more affordable, Parks said.
Tesla CEO Elon Musk has said the company plans to launch a mass-market vehicle that costs around $35,000 and can travel 200 miles between charges. He has suggested the car go on sale as early as the end of 2016.
"Their pricing is up there for a real unique customer," Parks said of Tesla, according to the Associated Press. "The real trick will be who can do a 200-mile car for more of the price range I'm talking about. We're all in races to do that."
GM shares were up 1.6% at $36.81 in mid-morning trading Tuesday. Tesla was trading 87 cents lower at $165.71.