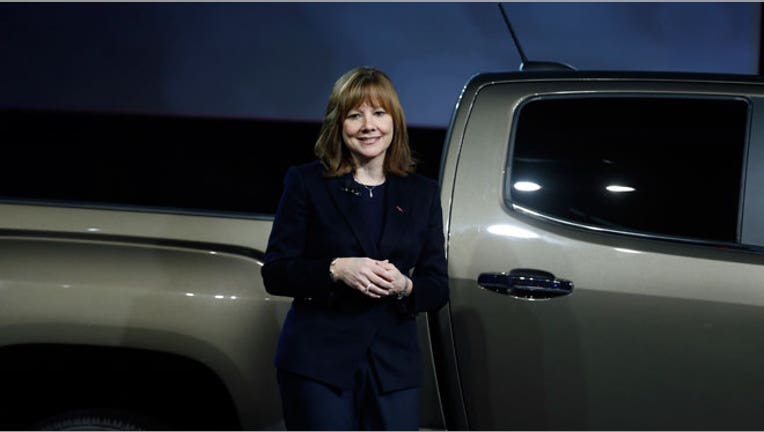 General Motors (NYSE:GM) chief executive Mary Barra said the nation's top automaker has taken extra steps to tackle a large-scale recall and assured employees the recall won't negatively impact sales.
Barra, who replaced Dan Akerson as CEO in January, made the remarks in a letter to employees on Tuesday. The letter was posted on GM's blog.
"The vehicles we make today are the best in memory and I'm confident that they will do fine, on their own merits," she wrote. "And our company's reputation won't be determined by the recall itself, but by how we address the problem going forward."
The most important issue for GM is taking care of its customers and "showing that it really is a new day at GM," Barra added.
Last week, the National Highway Traffic Safety Administration began an investigation to determine whether GM acted promptly when it recalled more than 1.6 million vehicles to fix a faulty ignition switch.
The initial recall included 779,000 Chevrolet Cobalt and Pontiac G5 compact cars from model years 2005 to 2007. GM then expanded the recall to another 842,000 vehicles, including the 2003 to 2007 Saturn Ion and the 2006 to 2007 Chevrolet HHR, Pontiac Solstice and Saturn Sky.
All of the models in the two recalls, totaling 1.37 million vehicles in the U.S., are now defunct.
According to a chronology provided by GM, the Detroit-based company became aware of a potential issue as early as 2004 during the Cobalt's testing phase. GM determined last year the original switch wasn't made properly.
GM is aware of 13 front-seat fatalities and a total of 31 accidents related to the issue.
In her letter, Barra said her team "acted without hesitation to go well beyond the decision by the technical experts," who handle the recall process, when the issue was brought to its attention a few weeks ago.
Barra also said GM launched an internal review to give the company "an unvarnished report on what happened."
"We will hold ourselves accountable and improve our processes so our customers do not experience this again," Barra wrote.
Japanese rival Toyota (NYSE:TM) came under fire for recalls dating back to 2009 in response to vehicles inadvertently accelerating, among other issues. The recalls, totaling more than 14 million vehicles, put a dent in Toyota's image and pressured sales.
GM shares closed 2% higher at $36.93 Tuesday.