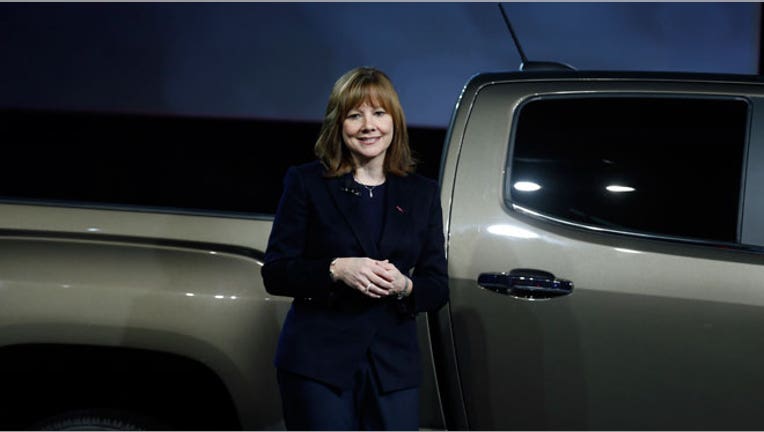 General Motors (NYSE:GM) chief executive Mary Barra took responsibility for an overhaul of the automaker's recall process going forward, saying the review of an ignition-switch defect took too much time.
During a meeting with print journalists on Tuesday, Barra and other GM executives expressed regret over how the company handled the problem affecting 1.6 million vehicles globally.
Barra said she wasn't aware of the recall until Jan. 31, about two weeks after taking over the nation's top automaker as CEO. Her objective is to "repair every single one of these vehicles" and "make sure this problem never happens again," according to a Reuters report on the meeting.
GM has said the issue was discovered as early as 2001, and in 2004, a company engineer ran into the problem during the testing phase of the soon-to-be-released Chevrolet Cobalt.
The Detroit-based company announced a recall last month that includes 1.37 million cars in the U.S. from model-years 2003 to 2007. The defective ignition switches can cause vehicles to stall and cut off power to airbags.
The problem has been linked to 12 deaths and 31 accidents. Barra offered her condolences to the victims' families and apologized for the delay in recalling the vehicles.
Barra found out about a review of the Cobalt in December, when she was still head of GM's global product development.
"Clearly, this took too long," Barra said, adding that she will testify at congressional hearings if asked to do so.
Mark Reuss, who took over for Barra as head of product development,  said he called Barra in late January after he and other executives decided to recall the Cobalt and other models. Reuss was previously the president of GM North America.
An internal investigation should be completed within the next few months, according to Barra. Investigators have been told there are "no sacred cows" while determining how GM failed to address the problem, she said.
Earlier on Tuesday, the company appointed Jeff Boyer to the new position of vice president of global vehicle safety.
Barra said naming a safety chief is the first of a number of changes that GM needs to implement. Boyer will meet with the CEO on a monthly basis.
GM plans to take a $300 million charge in the first quarter to cover the cost of the ignition-switch issue and three separate recalls. The latest recalls total about 1.5 million vehicles.
Shares of GM climbed 1.3% higher to $35.09 in recent trading. Through Monday's close, the stock was down 15.3% on the year.