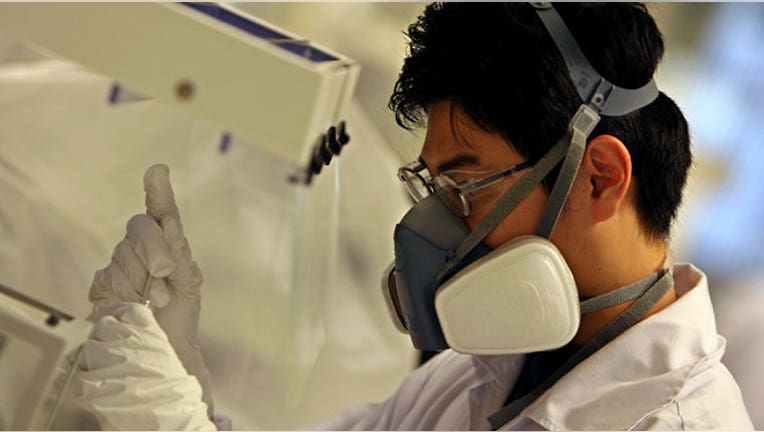 GlaxoSmithKline (NYSE:GSK) posted an improvement in third-quarter core earnings on Wednesday, however sales in China toppled 61% after the company was hit by a bribery probe.
Britain's biggest drugmaker attributed the "significant sales decline" in the world's largest consumer market to disruptions driven by an "ongoing investigation" into its business.
The company since June has been at the helm of a probe by Chinese authorities, who are trying to determine whether GSK bribed doctors to prescribe its medicines from 2004 through 2010.
Earlier this month, GSK's former head of operations in China, Mark Reilly, returned to the country to assist in the anti-corruption case. He's been asked to stay until the investigation is concluded.
"We continue to cooperate with the authorities and we remain fully committed to supplying our products to patients in the country," GSK CEO Sir Andrew Witty said in a statement.
At this stage he says it's too early to "quantify the longer-term impact of the investigation on [its] performance in China."
Pharmaceutical and vaccine sales in its emerging markets, Asia Pacific category were down 9% last quarter, though GSK notes they actually grew 5% when excluding the impact from China.
Worldwide sales were flat at 6.51 billion pounds ($10.6 billion), with core earnings per share growing 10% to 28.9 pence. Analysts in a Thomson Reuters poll had been calling for sales of 6.65 billion pounds and non-GAAP EPS of 27.2 pence.
In Europe and the U.S., sales increased by 5% and 2%, respectively, thanks to new products and more competitive pricing. The company also developed the first ever drug to prevent malaria, of which it expects to seek approval for in 2014, and made strides with new cancer, HIV and respiratory treatments.
GSK ramped up its focus on research and development last quarter and says it continues to shed non-core assets to shore up cash for its expansion plans. It anticipates full-year sales growth of 1%, with earnings rising between 3% and 4%.
Shares of GSK fell about 2% to $50.75 Wednesday morning, though they remain up about 17% on the year.