GlaxoSmithKline, FDA Probe Tampering of Weight-Loss Drug Alli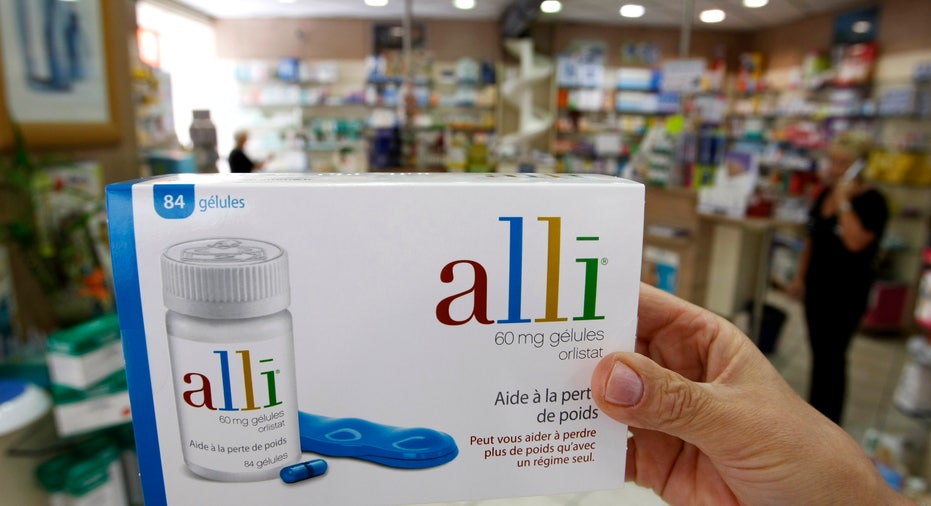 GlaxoSmithKline (NYSE:GSK) launched an investigation with the FDA for its popular over-the-counter weight-loss drug Alli on Wednesday, saying bottles in at least seven states have been tampered with.
It has not yet declared a formal recall, but is asking at this point that consumers cooperate with the investigation and inform the company if they inadvertently purchase a suspicious product.
Bottles affected will have clear signs of tampering, including a detached seal, removed labels, pills and capsules of all colors and sizes rather than the turquoise blue Alli capsules with a dark blue ring, as well as mismatched expiration dates.
The outside packaging may still appear authentic.
"We have launched an investigation after receiving reports from consumers that some bottles of alli have been tampered with," a GSK spokesperson said.
It's unclear at this time who is at fault for the tampering, as well as how or when the swap took place. The FDA did not immediately respond to FOX Business for a comment.
States affected so far are Alabama, Florida, Louisiana, Mississippi, New York, North Carolina and Texas.
The British pharmaceutical giant has been selling Alli in the U.S. since 2007.
Clinical trials have shown that Alli, when used in combination with a reduced calorie, lower-fat diet, can help people lose 50% more weight than by dieting alone.
Shares of GSK were up 0.24% to $54.02 in recent trade.