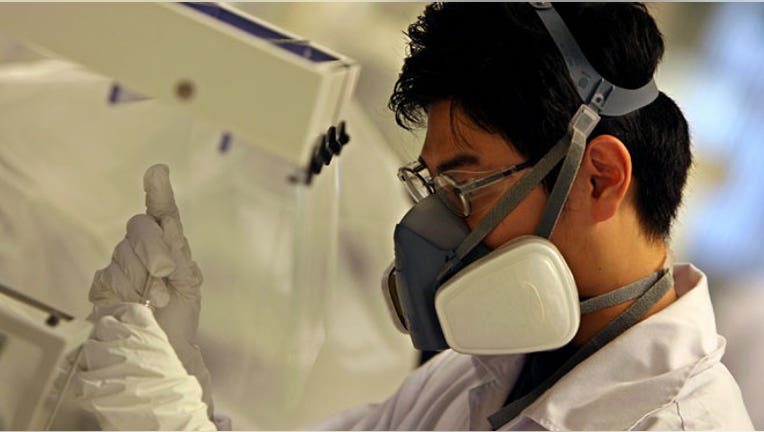 GlaxoSmithKline flagged a pick-up in growth this year as productivity in its drug research labs improves and pressure on sales in China moderates following a damaging bribery scandal in the country.
Britain's biggest drugmaker said on Wednesday it expected 2014 sales to increase by around 2 percent on an ex-divestment basis at constant exchange rates, after a 1 percent rise in 2013. Earnings per share (EPS) are forecast to rise by 4 to 8 percent.
The prediction does not take into account the negative impact of a strengthening pound.
Reported sales in the fourth quarter of 2013, which were impacted by the strength of sterling, rose 2 percent to 6.91 billion pounds ($11.3 billion), generating "core" EPS down 7 percent at 30.1 pence.
Analysts, on average, had forecast sales of 6.84 billion pounds and core EPS, which excludes certain items, of 30.2 pence, according to Thomson Reuters.
GSK Chief Executive Andrew Witty has been focusing the company in recent quarters by spinning off non-core assets like the Lucozade and Ribena drinks brands, together with certain older drugs, as he prepares for the roll-out of new medicines.
Last year, GSK topped the industry league table by winning U.S. approval for five new drugs and the group said it planned to launch late-stage clinical trial on around 10 new drugs in the next two years.
While there have also been setbacks - a cancer vaccine and an experimental heart drug both failed clinical tests late last year - the company's overall returns on research and development (R&D) are improving.
GSK, which is the only major drugmaker to report its internal rate of return on R&D investment, said that returns had now reached 13 percent, up from 12 percent in 2012 and 11 percent in 2010.