Gillette Sues Dollar Shave Club Over Patent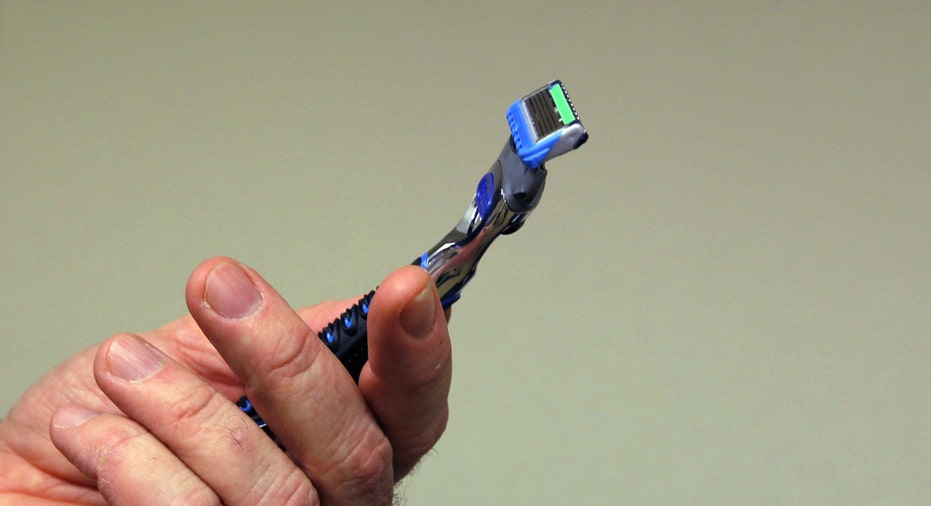 Gillette filed a patent lawsuit Thursday against Dollar Shave Club, an online subscription service that in just three years has chipped away at Gillette's dominance to grab 8% of the $3 billion U.S. market for razors and blades.
The civil suit, filed in Delaware by the Procter & Gamble unit, asks the U.S. District Court to stop its rival from selling razors that infringe one of Gillette's hundreds of patents.
The seven-page lawsuit claims that Dollar Shave Club's blades infringe on a patent, issued in 2004, that involves two coatings used to strengthen the edge of a blade and protect it from wear. Gillette uses the coatings on its Mach 3, Venus and Fusion products, among others.
P&G spokesman Damon Jones said the company routinely tests competitor's products and had "reason to believe" that Dollar Shave Club was making changes to its products. It evaluated the blades, and discovered the alleged infringement, Mr. Jones said. A spokeswoman for Dollar Shave Club declined to comment.
The suit comes after 120-year-old Gillette was slow to respond to the rise of online rivals. Gillette, which controls more than 60% of the U.S. retail market, only has 20% of the online shaving market. It launched its own subscription service last year called Gillette Shave Club.
P&G won't disclose how many subscribers its shave club has, but since its June relaunch, Gillette's e-commerce share of blades and razors has increased four percentage points, the company said last month.
P&G occasionally has turned to the courts to battle competitors. In 2014, it sued a small toothpaste manufacturer, Hello Products, for saying the toothpaste was 99% natural on its package. P&G also has defended its Crest Whitestrips teeth-whitening product from a private-label manufacturer.
"We take every violation of our intellectual property seriously, and when necessary, we take legal action to defend our business," P&G spokesman Mr. Jones said.
Dollar Shave Club burst onto the scene in 2012 with a provocative video starring company founder Michael Dubin, where he deadpanned, "Our blades are f------ great."
The company offered to send razor cartridges directly to customers for as little as $1 a month, a model that appealed to the changing shopping habits of consumers fed up with the rising cost of a clean shave.
The company now claims to have 10 million customers who pay between $1 and $9 for its blades at least every other month.
In June, Mr. Dubin said the company was on track this year to generate $140 million in sales, which includes other personal care products such as shaving cream and flushable wipes.
Dollar Shave Club has attracted more than $90 million in venture funding, according to Dow Jones VentureSource. Its latest round valued the company at $630 million. P&G has a market value of $220 billion.
Dollar Shave Club buys its blades from Dorco, the U.S. arm of a South Korean razor manufacturer, which also makes private-label razors for retailers such as Walgreens and Dollar General Corp.
Gillette's suit doesn't mention the supplier. Dorco representatives weren't immediately available for comment.
(END) Dow Jones Newswires