'Gigging' in the New Economy: Is it for You?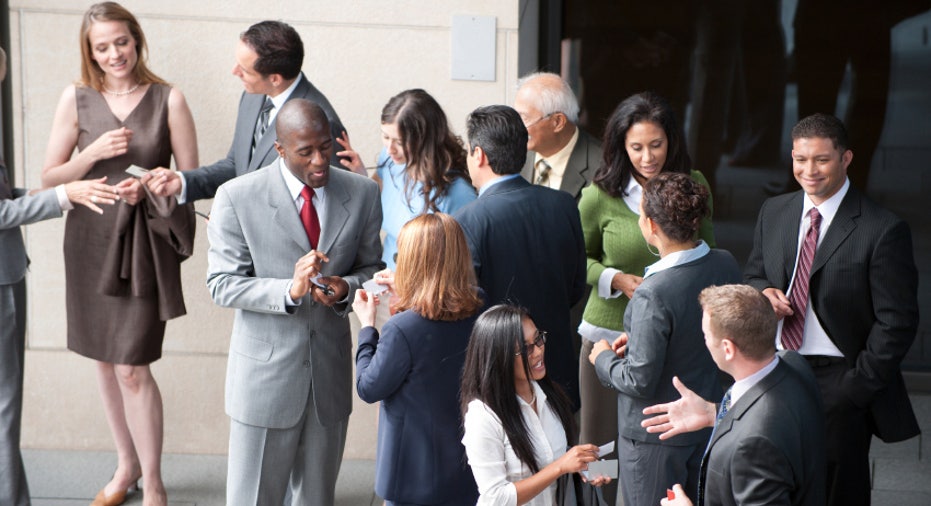 When it comes to making ends meet, freelancing, or "gigging" as it's often called, has become the latest trend for recent grads in finding success in the "New Economy". Once the realm of aspiring actors juggling server jobs and babysitting gigs to support their dream, the new face of gigging is now much more sophisticated.
New reports show that one out of every two college grads under the age of 25 is either jobless or underemployed. According to a recent Rasmussen poll, "89% of American adults believe it will be at least somewhat difficult for recent graduates to find a job in today's economy." As a result, young Americans have been turning to free agency as an alternative to pursuing traditional full-time careers, giving rise to this notion of "gigging" as a viable career path. A recent survey by the freelance job board Elance found that 83% of Millennials (roughly those between the ages of 18 and 30) indicated that freelancing is the cornerstone of their career strategy, 63% of freelancers have a bachelor's degree or higher, and 42% prefer freelancing to traditional full-time employment.
What is Gigging?
Gigging is essentially freelance or independent work. Independent contractors, often referred to as "1099" contractors, work for themselves and offer services to individual clients and corporations. Essentially, it's about creating and marketing the business of "You" to both individuals and companies looking for contractors. As result of the recession and tight budgets, companies started moving towards a more contingent workforce to save on salary and benefits costs, thus creating opportunities for freelancing or "gigging".
Where to Look
Freelance Sites. Companies like Elance, Solvate, and oDesk not only match you to the right freelance opportunity, but they also handle contracts, billing, and communication technology, which helps ease the administrative burden on individuals. Essentially, they become your administrative arm and take care of the nitty-gritty stuff.
Social Media. For the true free agents, the key to successful gigging is all about leveraging your network. The freelance market is all about who you know. Interestingly, a recent survey by TweetMyJOBS found that those from the Gen Y crowd (recent grads included) are more reluctant than their older counterparts to use social media for job hunting and work purposes. The best way to expand your network is through social media sites like Facebook, Twitter, and LinkedIn. Social media sites like TweetMyJOBS offer free customized job channels to help match you to opportunities that meet your criteria without having to constantly check job boards.
The Pros of Gigging
Control Over Destiny. If you are an independent-minded person and enjoy being the master of your domain, gigging may be for you. A survey from Elance showed 90% of the respondents indicated that control over their schedule was a "somewhat" to "very important" part of their choice to gig. In a close second, 87% of the respondents indicated following their passion to be important in making the choice. 
Earning Potential. Starting salaries are on the decline for recent graduates, and gigging, in many cases, can afford young workforce entrants the opportunity to get out there and hustle for their money. For those more entrepreneurially minded, what starts out as gigging could turn into a business venture.  
The Cons of Gigging
Unpredictability. You won't be able to predict when gigs are going to become available and how they fit into your schedule. Also, gigging is typically short term, which means that you'll often find yourself out hunting for the next one before your current gig is even finished.
Wearing a Lot of Hats. Gigging means you are in the business of YOU! You have to be your own marketer, salesman and negotiator. It's about walking a tightrope and balancing a lot of roles. This isn't for everyone. 
Financial Stability. There is something to be said for getting regular paychecks, they offer a level of security. In the gig economy nothing is ever guaranteed, and getting paid on time isn't always easy.
Times have changed and the way we all approach approach work is going to have to change too. We have entered into an age of career entrepreneurialism where modern careers are going to be more "gig" focused than ever before. It's all about taking charge and creating a "you plan" designed by you, for you!
Michael "Dr. Woody" Woodward, PhD is a CEC certified executive coach trained in organizational psychology. Dr. Woody is author of The YOU Plan: A 5-step Guide to Taking Charge of Your Career in the New Economy and is the founder of Human Capital Integrated (HCI), a firm focused on management and leadership development. Dr. Woody also sits on the advisory board of the Florida International University Center for Leadership.Follow Dr. Woody on Twitter and Facebook