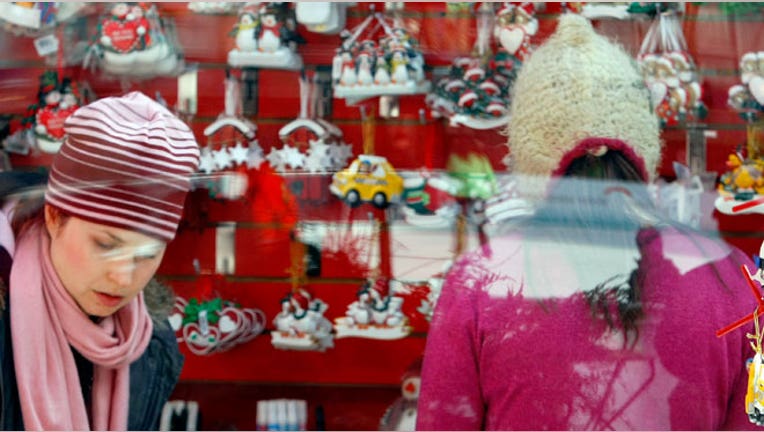 It's hard enough trying to find the perfect gifts for friends and family members, but finding suitable gifts for co-workers can be even more of a head-scratcher.
Picking out gifts that will be office appropriate, appreciated and budget friendly is difficult, especially when working to avoid sparking gift-envy between your colleagues by gifting items of different value.
Gifting in the office can be a tricky situation: you don't want not to cross any ethical or legal boundaries by unintentionally gifting something inappropriate and want to make sure everyone feels appreciated. For example, say you need to buy a gift for your assistant and your office partner. Should the gifts be equally expensive?  An even trickier gifting situation involves client—past, present and future.
Before you buy, determine what kind of message you want to send the recipient and then work to find gifts  that will accurately convey that message, and follow these dos and don'ts to find a good balance.
Don't...
Don't ever give cash. The B-word (bribe) will immediately come to mind. If you can't think of anything else, a gift card is an acceptable alternative, but check with your office's policies.
Don't choose a gift that's too personal. Jewelry, perfume and clothing should be avoided.
Don't give any gift before you know the person's religious affiliations and personal beliefs. Not everyone celebrates a holiday or special occasion with gifts. Also, think carefully about the person's lifestyle: giving cookies to someone on a diet , or steaks to a vegetarian, demonstrates that you haven't paid much attention.
Don't spend a lot of money on anyone's gift, unless it's expected or appropriate. For example, if there's a large disparity between your income and the income of your assistant or secretary, they may very much appreciate receiving a gift they couldn't otherwise afford.
Do...
Do check your organization's policy on workplace giving before giving any gift. Most organizations have a code of conduct around gifts and violating this code could land you in trouble professionally. Make sure you know what's appropriate and what isn't before you gift.
Do consider a charitable gift. Giving to charity in honor of a colleague, boss, or client is not only appropriate, but it helps make the world a better place. Need some ideas? Heifer International is one popular charity that provides animals to struggling families around the world. Or give a charitable gift card through Just Give, and let your recipient choose the charity of their choice.
Do think about handmade gifts, which can be a great choice for colleagues. Handmade gifts are budget-friendly and often show thought as well as consideration. You could also consider bringing a handmade gift for everyone, such as a tray of homemade cookies, or custom homemade Christmas ornaments. If you're not the DIY type, choose a small gift from Etsy, an online marketplace selling handmade and vintage items. You can find plenty of small, office-appropriate gifts here, including Earl Grey Tea cookies, unique mugs, and other fun finds.
Do consider expressing your gratitude to your colleagues instead of or in addition to a tangible gift. Think about what they did this year that really made a difference and tell them. Consider writing a letter, or taking that person out to lunch to communicate your appreciation. This helps to improve communication in the workplace as well.
If the prospect of gift-giving is stressing out everyone you work with, suggest that instead of exchanging presents, you all chip in to buy an "office gift." This could be a nice espresso machine, artwork for the break room, or a monthly fruit basket delivery.
Heather Levin is a contributor for Money Crashers Personal Finance where she writes about topics like money management, careers, small business, and going green.