Gift Guide: Gadgets for Avid TV Fans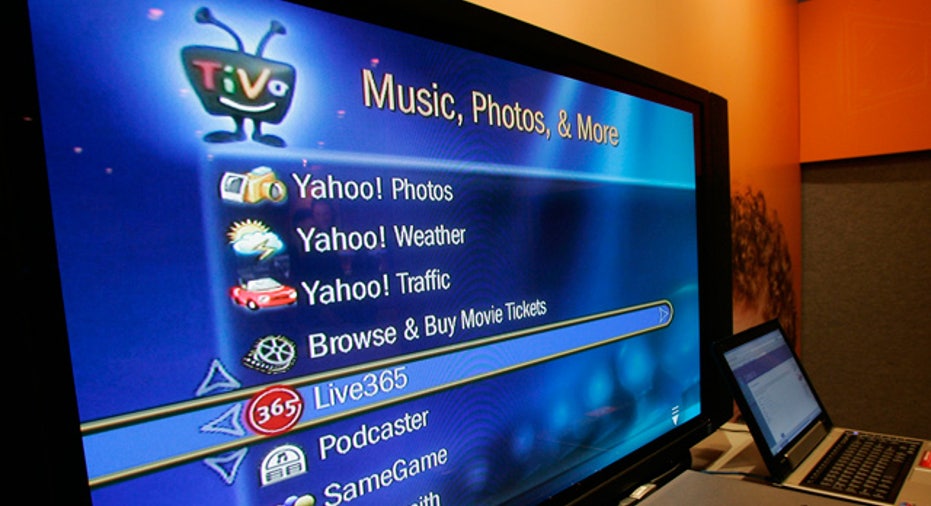 For avid television viewers out there, the standard digital-video recorder that comes with your cable TV box just isn't enough.
TiVo and SlingTV can add to the TV watching experience. Here's a look at what each does — and why you might want both.
___
TiVo Roamio Plus ($400)
TiVo gave us DVRs long before cable companies did. But as cable DVR offerings got better, TiVo started to feel redundant.
What TiVo does better is search. TiVo can automatically record all movies and TV shows based on wish lists of favorite actors or keywords, for instance. With standard DVRs, you're typically limited to choosing a specific TV series or episode. But if that series is featured on a talk show, not only do you have to know about it, you also have to find and record that separately. Not so with TiVo.
TiVo also lets you watch online video services such as Netflix and Major League Baseball on your big-screen TV, as long as you have a subscription with the service. Stand-alone streaming devices such as Apple TV and Roku can do more, but TiVo offers the basics if you don't want another separate device.
TiVo also has free phone and tablet apps for viewing live or recorded shows while traveling. The app sometimes gets cranky and won't let me sign in, but playback is smooth when it does work. Video quality is better when you download shows ahead of time, but that takes up space on your phone or tablet.
The downside with TiVo is that you must pay twice. On top of the device (TiVo's mid-range Roamio Plus model costs $400), you will pay a monthly service fee of $15. Although the monthly fee is comparable to what you'd pay for cable DVR, you generally aren't charged for that device. TiVo offers cheaper models, but if you want to watch on your phone or tablet you'll need a separate $130 TiVo Stream box.
___
SlingTV ($300)
The Slingbox offered out-of-home viewing long before TiVo did. The device mirrors what's on the TV at home so you can watch through an app or Web browser while traveling. It's particularly useful for sports fans who might not get their favorite teams on out-of-town channels.
You can't record or stream Netflix or Hulu. But the latest model, SlingTV, tries to be more useful in the living room by helping you decide what to watch.
The new Gallery feature lets you see what's on or coming up. You can filter recommendations based on channels you've marked as favorites. SlingTV will suggest TV shows based on what's trending on Twitter. Movies are featured based on Rotten Tomatoes ratings, while sports are recommended based on data from sports-monitoring service Thuuz. With sports, you also get scores at a glance and stats for individual games. You can see which games are more exciting; close games and comebacks have higher Thuuz ratings.
The program guide is limited to 24 hours — not the two weeks you get with TiVo. You can't filter by genre, such as documentaries or horror flicks. With the exception of sports, you'll get only a general description of the show, not the episode details you get on TiVo.
Like TiVo, you end up paying at least twice for SlingTV. The box itself costs $300. That entitles you to viewing on Mac and Windows computers while traveling or from another room. For phones and tablets, you have to pay $15 per app. If you have both an iPhone and an iPad, for instance, that's $30. Fortunately, these aren't monthly subscription charges.
Sling Media has a cheaper, $150 model called Slingbox M1, but that doesn't have the Gallery features. Again, apps are sold separately.
___
For avid TV viewers only
TiVo and SlingTV are expensive if you don't watch a lot of TV or travel frequently.
Although TiVo is starting to offer out-of-home viewing, I've found SlingTV to be more reliable. With TiVo, I've sometimes had to try back in an hour or two when signing in fails. On the flip side, because SlingTV has no recording function, you still need a DVR. Of the two, TiVo is richer in features.
If price is no object, you might actually want to set them up side by side.