Getting to the Next Level in Your Career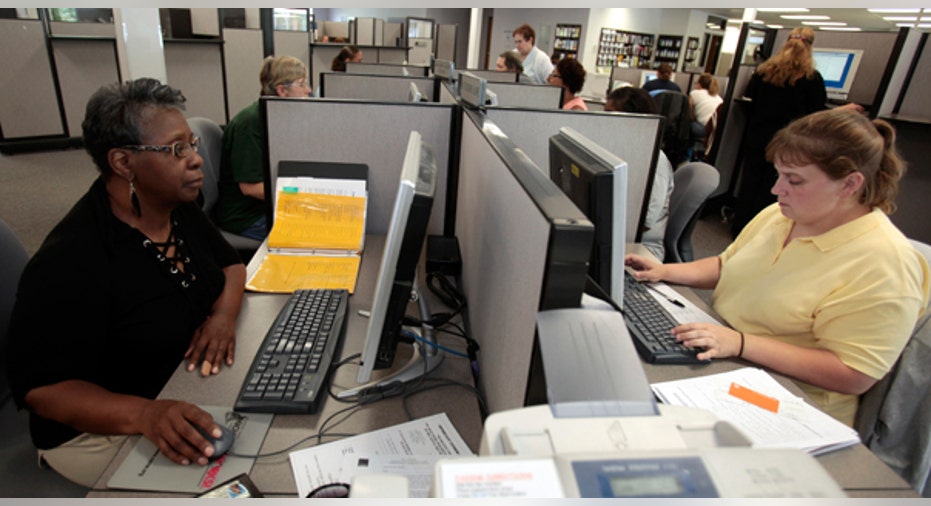 You want to get to the next level in your career, but your company doesn't have a formal training program. Staying abreast with your industry and having up-to-date skills can give your career a boost.
"The world of work is changing so rapidly that it's impossible to keep up with all the changes, especially in the technical fields," says Nancy Moss, director of Communications at edX. "You need to constantly refresh your skills and learn new skills so you become better at what you do."
Training is crucial if you want to stay competitive. "It insures you have the skills you need to keep your career relevant and ahead of the pack," says Scott Dobroski, community expert at Glassdoor. If you don't develop your skills, there's risk that you won't advance as fast and will become stale, which won't contribute to getting a higher paycheck.
It's really up to you to manage your career, experts say, and that means making sure your knowledgebase and skills are current. "Great companies and leaders seek out candidates that strive to gain new skills and keep pace with industry or technology changes," says Kevin Walker, director of Employer Insights at Indeed.
Experts provide tips for figuring out the training you need and how to get it.
Identify the Skills You Need
"Good training is critical, and quite often people don't know what to look for," says Stephen Paskoff, president and CEO of legal and ethical workplace training firm ELI, Inc. Consider whether you need more knowledge, skills or a combination of both. "There's a constant evolution of new skills that are needed and if you don't keep up, you're not serving your employer well."
Once you've identified the hot skills in your field, experts suggest setting goals and developing a plan to achieve these goals. "Are you seeking out training to get a promotion, an entirely different position or something else?" asks Walker.
Every industry is different, too. "Some leading companies in the tech space are hiring key talent directly out of high school, while other blue chip corporations still value and require an MBA for certain roles," says Walker. Job listings for the position you want will typically outline the specific skills you need.
Also, spend time networking with people currently in the role or industry that you're pursuing, or even better, a hiring manager for the type of role you're evaluating. "Be prepared with good questions and be ready to answer any questions that they may have, as these informational discussions can often turn into informal interviews," says Walker. "Keep in mind that everyone's career path is unique and chart your own course based on your interests and goals."
Figure Out Where to Get Trained
Today, there are many different ways for you to pursue training, with some having little to no cost.
Online tutorials. These can be a great way for you to get these skills, but you may need to watch a few videos before you find one that fits your needs. "There are some online videos that are better than others — look at the content and production quality," says Paskoff.
Online courses. "These are courses offered by the best universities in the world and include number one schools in almost every field," says Moss. Massive open online courses (MOOCs) are free and offer a certificate to students who complete the course, which can cost between $50 and $200. "If you don't care about a certificate, you can go for the honor code — it's on your honor that you did the work," says Moss. If you take a series of courses, you can earn a certificate of mastery in a subject from a specific school.
Courses lengths vary from one to about three months and in some, students learn at their own pace and take exams at any time, while others release lectures at certain times and have scheduled discussions and exams.
MOOCs have great information that's taught by top-notch instructors, experts say, and if you're a motivated learner and disciplined, these could be a great way for you to learn new skills.
Continuing education. These are non-credit classes taught by people with experience in a particular industry. "This will help you learn about concepts and facts and also how these work in the real world — that's another level of information," says Julia Miller, director of the NYU School of Professional Studies noncredit finance and law programs.
Classes don't count towards a master's degree, but you earn grades and after taking a few classes, can earn a certificate that shows you've a very specific skillset. "The cost per class can be under $1000 depending on the school, which is much less than classes in a master's program," says Miller.
Master's degree. "A master's degree is certainly helpful in some fields, but this is not the end all be all," says Dobroski. Although those with graduate degrees often earn more when they start out, having the right skillset is better for your career in the long run. If you do decide to pursue graduate education, Dobroski suggests highlighting in your resume or cover letter what you've learned and that you understand how to use this information.
Ask for Financial Assistance
"Speak with someone in human resources to understand if there are other routes to gaining new skills, such as tuition reimbursement or job swap programs where you can get a bigger picture of your company by working in a different department or even in a different location," says Walker.
Often, when a company reimburses all or a portion of your tuition, they'll require that you work for a period of time and achieve a minimum grade.
"Give your company a business reason to train you," says Paskoff, "but there's so much out there for free, you just need to have the motivation to stick it out."