Getting the Right Financial Aid Package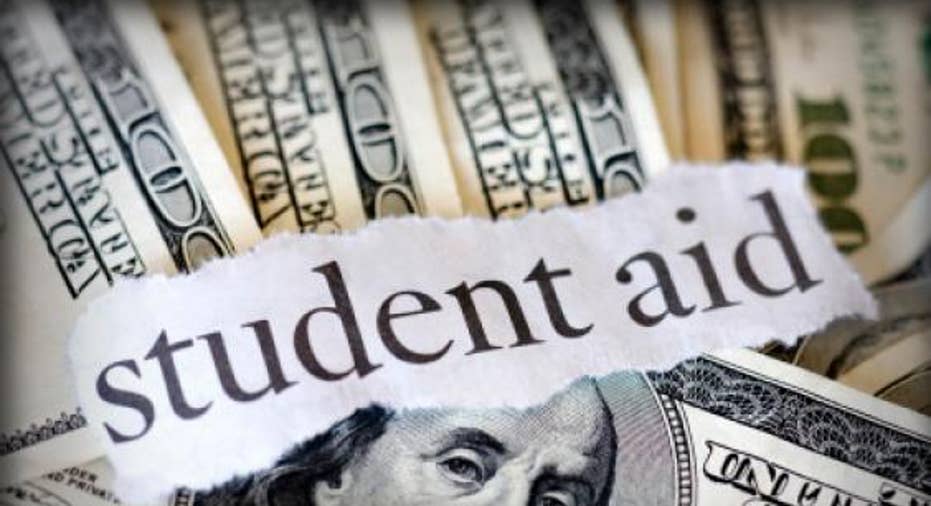 Join us for our week-long series on education on The Willis Report 6pm & 9pmET on FOX Business! First the good news: don't regard that eye-popping tally of frosh college costs your son or daughter just handed you as the last word.  In fact, a better analogy is that it's just the sticker price, the suggested payment that school administrators hope you fall for.  Paying for college these days isn't a matter of making good on their wish list, but putting one together that works for you.
The reality for many schools is that they are competing mightily for a declining number of students. In today's environment, don't assume a large state or public school is the best option. Even with a higher sticker price, a small, private school may still give your son or daughter more free money. The flip side of that competition is this: Shop with care. More than one higher education finance expert told us that a small number of the nation's 4,495 degree-granting institutions may not even be around in four years because of declining state funding dollars and enrollment.  The last thing you want to do is pick an institution because of its great aid package only to find out it's not open the following year. Watch out for a new tactic by out-of-state public schools. With federal aid dollars dwindling, they are looking to make up the difference from out-of-state students. That "safety school" plan you envisioned may need an update.
The building blocks of a typical aid package are the following: Federal need-based grants, work-study funding, and subsidized Stafford loans. Subsidized means the government pays the interest on your loan while you are in college. Plus, there are merit-based scholarships offered by the institutions themselves. Then there are unsubsized federal loans and parent PLUS loans for mom and dad. The last of the list are private loans offered by banks. Generally, the further you travel in this laundry list, the more you pay in interests and fees.
You have to fill out the Free Application for Federal Student Aid (FAFSA) to be considered for any of these options. To get the best results, start early, way early. According to Kal Chany, author of "Paying for College without Going Broke," parents should think about college planning like they do tax planning. He suggests applying for aid as early as the ninth of tenth grade to get a sense of how you fit in.
As you begin to assess what you can afford, understand this: If you think there is any chance of getting financial aid, don't put any money in your child's name. That's because federal aid assessment formulas will require that you put more of your child's money to work. The name of the game is keeping control over your money. According to those formulas, typically 20 percent of your child's assets and 50 percent of the child's income will be assessed in determining how much they can afford to pay for school.  For parents, those levels are 47 percent of income and 5.65 percent of assets.
In other words, federal rules would require a $2,260 payment from a $40,000 college fund held in the parents' name versus an $8,000 payment from a fund of the same size held in the child's name.  At that rate, your college fund will be depleted fairly quickly.
"The schools won't tell you how to position yourself for the most aid," says Chany. "You have to be savvy with process."
Chany also suggests that parents minimize discretionary income. Adjust withholding to minimize refunds, avoid early distributions from retirement plans, minimize capital gains, and don't cash in savings bonds in the years your income is being analyzed for student aid and loans (typically a year before you need the money.) The college expert says he's he has seen parents take college planning too far by turning down raises or having a spouse quit their job. Chany says that's going to extremes. Delaying a bonus into the the next tax year makes sense, but turning down income does not.
It's not just the parents who should be on the hook for financing a college education. Prospective students can contribute as well. I was a work-study student, earning money that helped pay for my education even as I took classes. That's still a good option. Another is applying for scholarships. Some college counselors urge students to apply for every possible scholarship imaginable, hoping some obscure fund will pick up 100 percent of Johnny's costs. Truth is, lucrative scholarships attract thousands of applicants. A better option for many students is applying for local, small scholarships awarded by community organizations, like your church or chamber of commerce.
Two-thirds of college students take out loans. For that reason, keep in mind that some are better than others. Exhaust federal loans first because they lock in fixed interest rates and have flexible repayment options, such as reduced monthly payments for low earners. Stafford is the best, and in late July, Congress passed legislation that ties undergraduate Stafford interest rates to the 10-year Treasury, adding 2.05 percentage points. Your rate is locked for the life of the loan, but can readjust each summer for new borrowing to a cap of 8.25 percent. This academic year, they have a fixed 3.86 rate for undergrads.
Dependent students can borrow up to $5,500 for their first year of college, with no more than $3,500 subsidized. Beyond that, parents can take out federal PLUS loans to a maximum of the cost of attendance. But watch out Mom and Dad, the interest rate is 6.41 percent (Treasury plus 4.6 points). The cap is 10.5 percent.  Another possibility that some parents have found attractive is using home equity loans that carry a lower rate of interest than the Plus loans.
The landscape of college loans and grants is changing and mightily. Chany reminds parents that once you strip away the ivy, what you have is an education business. And, that means parents should negotiate for the best aid package they can get.