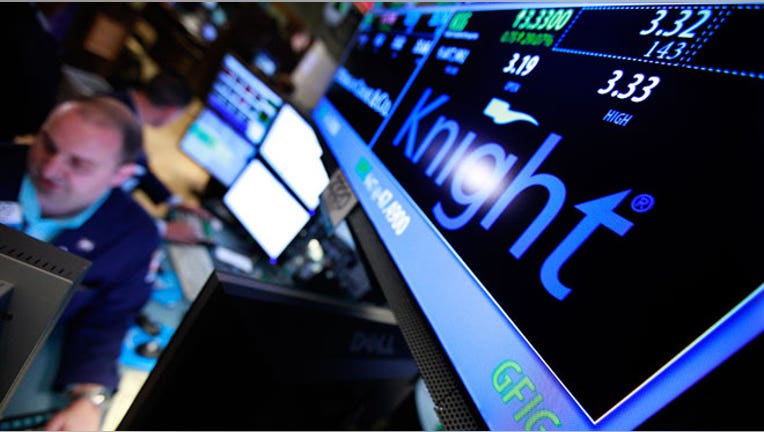 Knight Capital's (NYSE:KCG) board of directors voted late Tuesday to choose a sweetened merger offer from GETCO, likely putting an end to the bidding war for the trading company, sources tell FOX Business.
GETCO bid between $3.70 and $3.75 a share to buy 60% of the company, the people who requested anonymity because they weren't authorized to speak publicly on the matter said. The company initially offered $3.50 a share. Knight's stock closed at $3.33 on Tuesday, but traded higher by 6% to $3.53 after hours on the heels of the report.
Virtu, the other bidder, would have taken the entire firm private but at a lower share price. The deal is likely to be announced soon, pending due-diligence, the sources said.
When GETCO made its original offer, chief executive Daniel Coleman wrote in a letter to shareholders that "this merger would unlock tremendous value for the shareholders of both firms while establishing a global leader in market-making and agency execution."
The deal-making comes just months after a trading glitch nearly wiped the firm out. Knight shares traded at more than $10 before the trading issues – close to three times what they are worth today.