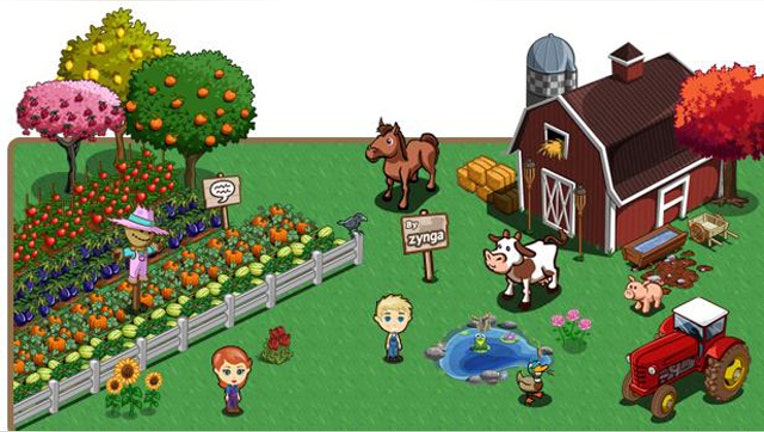 Is all work and no play making your business dull? Customers and employees alike could get a boost from gamification.
You've probably heard the term "gamification." It might bring to mind all those quirky FarmVille updates you're seeing from your friends on Facebook. But what does it have to do with your small business? For one, it could help you attain more long-term customers — no easy task in today's economy of heavy discounting and unpredictable buying behaviors.
Gamification, a business practice of applying gaming concepts to non-gaming activities, appears mostly in customer loyalty programs. Through earning points or badges (think Foursquare or Badgeville), customers attain status. Reaching certain levels in the game can qualify a customer for not only recognition, but also rewards, including discounts or special offers. It's the kind of supercharged loyalty program that typically only large companies can afford, says Gabe Zichermann, an author of gamification books and chair of the annual Gamification Summit.
"Gamification can run a loyalty program that has all the bells and whistles of something like [United's] MileagePlus, but cheaply," he says. Traditional loyalty programs fail because they don't typically generate new or additional revenue streams and can cost a company more in the end, he adds. "What drives loyalty is not giving away free stuff, but status and recognition," Zichermann says. "People are very into status once they achieve it, and they don't want to lose it."
How it works There are a growing number of third-party tools that a small business can use to create a gamification program on its website. Platforms such as SCVNGR, BigDoor and Bunchball are popular platforms, and some are even free. You can either plug the widget into your site or hire a designer to customize the game and integrate it into your online marketing program.
For example, Mint.com, a maker of personal financial software (now owned by Intuit), uses gaming tactics to encourage people to fill out forms on its site. "It takes the drudgery out of financial management, which can appeal to all age groups," says Steve King, principal with Emergent Research, a Lafayette, California, boutique research firm focused on small-business trends.
How to use it There are two primary ways companies are using gamification: for loyalty/marketing programs, and for employee management/motivation. There are countless ways you can make doing business with your company a game, but the point is to make your site sticky — so that people keep coming back and learning about your products and services. For example, this article by Zichermann describes a game offered by the restaurant chain Taco John's, in which consumers are rewarded with bonus points for taking a photo of themselves with their breakfast and posting it to Facebook or Flickr.
But customer-facing gamification programs don't have to connect directly with purchases. According to a white paper on bunchball.com, a leading computer manufacturer created a Facebook game to increase participation on its Facebook site among college students. In order to win a scholarship and a free PC, students had to earn points and awards for activities such as registering for the contest, inviting a friend to join, creating a team and registering on the company's educational computing site. Six weeks after the launch of the gamified Facebook application, the company had increased program participation tenfold.
Companies are also using games to motivate employees. Target, for instance, created a game in order to give employees contextual feedback on performance. According to Zichermann, the game works by displaying a grade on a cashier's register after each customer transaction. The register's grade informs the cashier if he or she is working fast enough, based upon the types of items sold.
Google created an HR game motivating employees to spend less than the allotted per diem amount per business trip. Employees who meet the challenge may allocate the saved funds toward a future trip (to book a nicer hotel, for instance), donate to charity or receive cash back at the end of the year, Zichermann says. Another example is Rypple, an app in the space of "social performance management" that allows managers to grant points to team members for good work.
Everybody loves games It may seem that gamification is only appropriate for consumer-based products and services targeting younger demographics, but King sees more and more business-to-business companies adopting the tools. He points to Salesforce.com, which will integrate a Bunchball-based game for sales motivation into a new offering for its customers.
Online games such as the wildly popular Angry Birds are loved by kindergartners and senior citizens alike — indicating the broad appeal of games in today's society. This and other trends could make gamification a long-term business practice, and not a passing fad.
"I'm intrigued by the concept of linking social games and activities to business," King says. "We'll see a lot of social commerce linked to game play, and companies will be embedding business offers into game play."
As a result, gamification could make business a little less boring for some. "It can't magically fix a bad product, but it's a way to bring fun, levity and delight to customers," observes Zichermann. "Many people don't have a lot of fun in their lives."