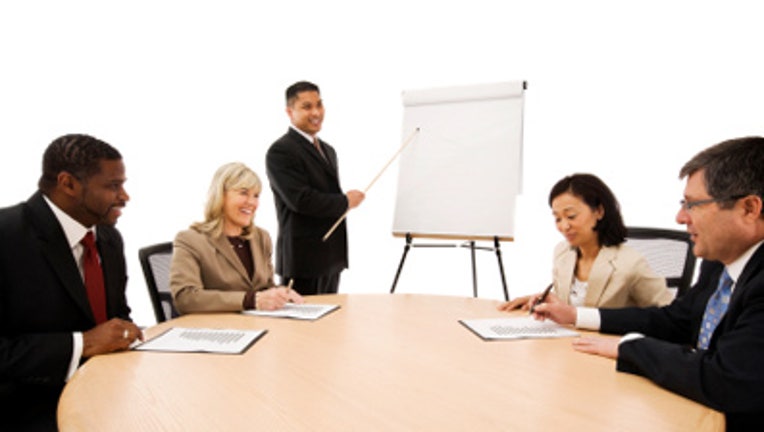 When it comes to branding, small businesses often fall short.
After all, what small business owner has time to worry about posting on social media or coming up with a tag line when there isn't even enough time in the day to conduct business. Sure, it's easy to ignore brand building, but doing that will often mean lost business and revenue.
"Most small business owners are in the forest," says Robin Wilson, chief executive of design company Robin Wilson Home. "They are not helicoptering above the forest to see the macro picture."
According to small business experts, one of the first steps when it comes to building a brand is to revisit the goals of the company and see how they compare with competitors. If your competitors are two steps ahead, it's time to fine tune your strategy.
In conjunction with staying ahead of the competition, you must make sure you are meeting the needs of customers, whether it's consumers or other businesses. If you don't have one already, it's time to create a tag line or elevator pitch so that it can be incorporated into all the brand-building material.
"You have to be able to explain what you are in a simple sentence," says Wilson.  For example Wilson's tag line for her company is "wellness for your lifestyle," which means the company has only hypo-allergenic products, and everything they do and sell is focused on wellness.
"If you are an eco-friendly company then drive a Prius. You shouldn't be driving around in a big SUV," she says.
In addition to espousing the brand, Wilson says to seek out low cost ways to make your company known. That could mean speaking at industry events, writing a blog or providing products to charity events. There's even cheap-advertising options out there, it's about being resourceful in finding it.
"People don't realize one of the most affordable and visible advertising pieces is a taxi top advertisement," says Wilson.
One of the most effective ways, of course, to build your brand is to embrace social media. It's where the customers, critics and opinion leaders are hanging out these days, so small businesses have to be there, too. While it's easily said, often small business owners are overwhelmed by it and choose to bury their heads in the sand. But that, according to Dane Atkinson, chief executive of  data analytics company SumAll, will result in a lot of missed opportunities .
"There's a lot of confusion over how it works," says Atkinson. "Many don't get much out of it. They have a hard time tracking the impact but we've seen it has a meaningful impact. Social media does work."
According to Atkinson, the goal of social media should be the same as any brand building efforts: to drive revenue. One often ignored, yet easy way to build a brand and thus revenue with social media is to be on Google +, says Atkinson.
With Google +, a small business owner doesn't have to invest time and money, yet it can do wonders for a business, particularly local ones because having a Google + profile often means your business will come up higher in searches on Google.
"It's very well integrated into Google search," says Atkinson.
In addition to Google +, small business owners have to be on other social networks, but often they make the mistake of being on every one they can find, but half-heartedly. Instead, Atkinson says to choose the one that works with your type of business and invest your time, money and effort there.
For instance, he says if your business is visual or has a craft type product, then Facebook and/or Instagram are the places to be. If it's a commoditized product, then Twitter would be a good place to announce promotions and sales. If it's an action-oriented type of product, like a snowboard or bicycle, than YouTube may make the most sense from a brand building perspective.
"Building a small business brand as well as making social media work is far too important to miss," says Atkinson.