Get 'Iron Man' Tough: Branding Lessons from the $9.3B Franchise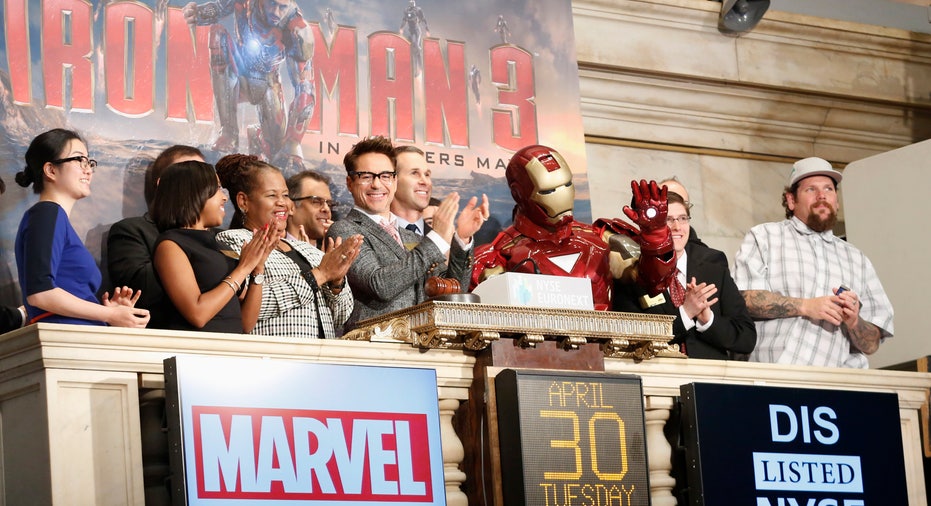 "Iron Man 3" has only been playing in U.S. theaters since midnight, but Marvel Studios' latest installment in the superhero series franchise about tycoon Tony Stark has already broken worldwide records.
Since opening in 40 countries last weekend – including China – the film has earned an incredible $195.3 million in only five days.
"What's made Iron Man so successful is that it's the same basic story three times. It's an example of how not to muck up the basic formula, and yet add something new to it each time," says Landor managing director and branding expert Allen Adamson.
And according to Forbes Fictional 15 — a list generated by Forbes magazine that lists the 15 richest people in the fictional world — the Tony Stark net worth is listed at a whopping $9.3 billion as of 2012, with The Beverly Hillbillies' Jed Clampett and Smaug from The Hobbit among those beating him out.
In order to qualify for the Fictional 15, Forbes required that "candidates be an authored fictional creation," and must "be known, within their fictional universe and by their audience, for being rich."
Both Adamson and Cliff Courtney, Zimmerman Advertising's Chief Marketing Officer, agree the "Iron Man" franchise has been so successful because the makers really understand the brand's DNA.
"Once you know who you are and have your core belief system, it allows you to build up properly from there," says Courtney.
Adamson and Courtney say this is true not only in terms of movie plots, but also when talking about a company's brand partnerships.
"Just because you can do something, it doesn't mean you should," says Adamson. "A lot of brands break that rule."
Courtney and Adamson hold up Tony Stark's affinity for Audi cars as an example of great product placement, because viewers believe Stark would actually drive an Audi in real life.
But James Bond driving a Ford Mondeo in "Casino Royale"? Not so much, says Courtney. He compares it to seeing a Starbucks in Harry Potter's Diagon Alley.
"Does it undermine the entire premise? Sure it does," Courtney says.
The two branding experts agree the secret to building an "Iron Man"-tough brand is to really understand your consumer.
Courtney says the "Iron Man 3" that was released in China last week contained an extra four minutes of product placement. "It shows that in Asia, they've accepted much more aggressive product placement," Courtney says.
But those minutes have been taken out in the U.S. version, says Courtney, because U.S. consumers would likely be less receptive to such explicit advertising attempts.
And at the end of the day, Adamson says the success of "Iron Man" can be boiled down to one easy principle.
By building off a simple, easy-to-understand premise – not that different from having a 30-second elevator pitch – Adamson says the movie's fans have been able to seamlessly connect with "Iron Man."
"Simple ideas tend to be better – he gets his power from an iron suit! It's not a complicated concept," says Adamson, making it a good fit for all consumers.