Get in Shape Without the Gym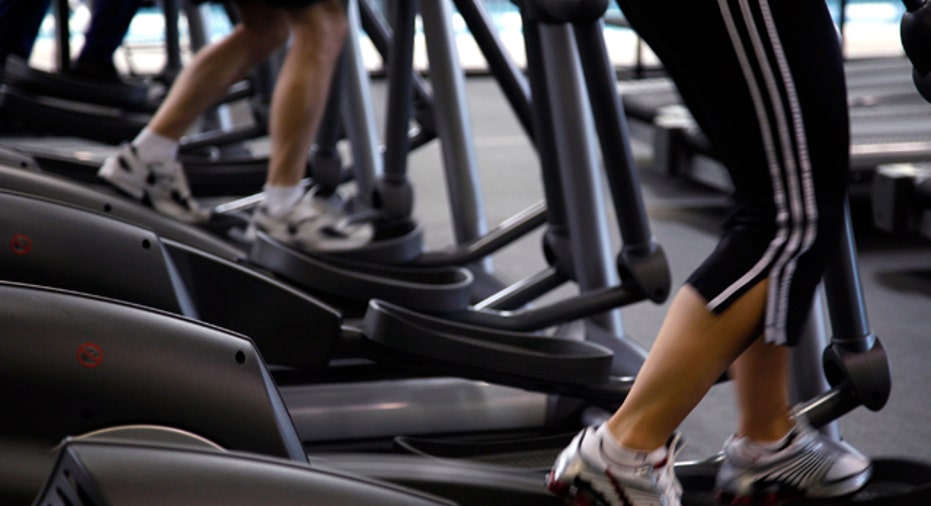 Say goodbye to spending thousands of dollars on gym memberships over the years, there's a new way to get fit.
Thanks to online trainers, Internet-based exercise videos and fitness apps, you can stay fit without walking into a gym. Here's a look at some of the gadgets and technology available to keep you and your wallet in shape.
Internet-Based Personal Trainer
Most people would love to have a personal trainer to design custom workouts and meals, but they don't come cheap. However, more people are hopping online and replacing in-person trainers with online ones that help shed the pounds.
GymAmerica's interactive software allows users to create custom workouts based on their specific goals and target areas. After being on the plan for awhile, the software takes users' results and adjusts their program to meet new milestones.
GymAmerica also offers customizable diet plans and the ability to keep a private or public journal of progress (or lack of it). The software offers a 10-day free trial and after that it costs $9.99 a month for the exercise program, $9.99 a month for the nutrition program or $12.99 a month for both. There's a three month minimum, but pay up front for a year and it will cost you $89.99 for both programs, much cheaper than a year's worth of personal training sessions.
Wii Fit Plus
Get you and your avatar ready for bathing-suit season. Whether you're into the latest Zumba dance craze, enjoy running, or want to lift weights, the Wii Fit has a fitness program for you.  With Nintendo's Wii Fit Plus, you get all the features of the original Wii Fit
plus new exercises and tools so you can personalize your exercise routine.
The Wii Fit Plus allows you to set goals for the amount of calories you burn, learn how much you need to exercise to work off that slice of pizza and track the amount of calories burned using your  Wii Fit. The game costs 19.99 if you already have the Wii Fit or $99.99 for the Wii Fit, Wii Fit Plus software and the balance board accessory.
Internet Workouts
If you have a computer, you have a means to workout.  Founded by Jake Steinfeld of Body by Jake, Exercise TV is a digital network that provides free workout videos.
The Web site boasts more than 100 free full-length workout videos that covers everything from cardio to stretching. Users can search for videos based on workout type, video type, trainer and even level. ExerciseTV also has an on demand service that boasts more than 150 free full length exercise videos. If you want more from ExerciseTV you can pay $9.99 a month for the premium pass. With this service you get access to hundreds of workout videos, fitness plans and nutrition advice.
iPhone Fitness Apps
There's an app for everything these days making it easy for people to get help to shed the pounds.
Nike offers its Nike Training Club for free on the iPhone or iPad; the app comes with more than 60 custom-built workouts and has built in workout reminders. For those wanting to share their gym success, the app allows users to post their progress on Twitter.
If Yoga is more your speed, check out Yoga Stretch. The 99-cent app lets you choose a meditative background sound and has a voice prompt and images of each yoga pose. You can follow along with the pre-loaded yoga workouts or create your own.
Looking for a new party trick? How about 100 pushups at one time? The Hundred PushUps app, which costs $1.99, is a six-week training program designed to reach the goal of doing 100 pushups in one sitting.
No More Beer Gut
No one looks good with a beer gut, but getting rid of one is easier said than done.
You don't have to eliminate happy hours all together to get a slimmer waistline, just get a little help monitoring your calorie intake. BeerGut Fitness, an Android-based app, allows you to type in what alcoholic beverages you've consumed and the app will in turn spit out the calorie count. After you hit the gym, tell the app what you did and it will subtract the amount of calories burned from your calorie balance.
The app cost 99 cents to download.