Get Healthy - Get Cheaper Life Insurance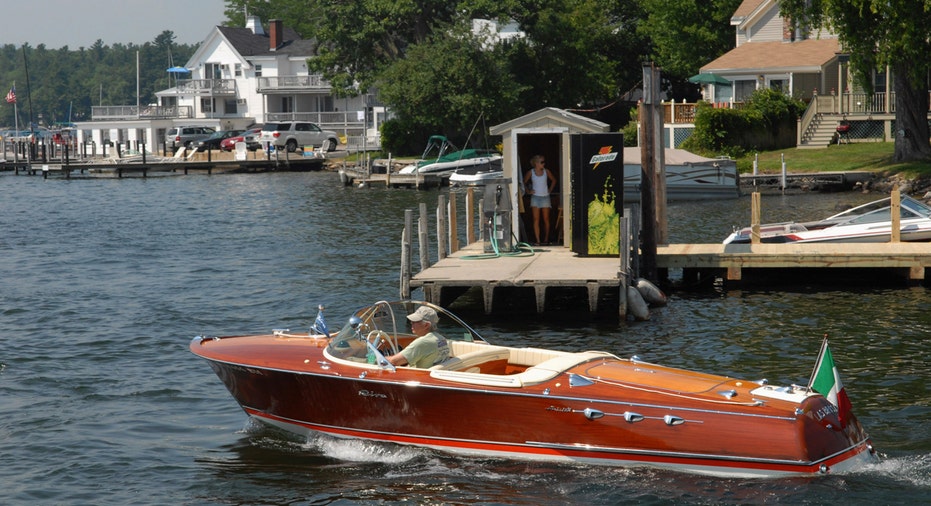 Baby Boomers recognize the importance of being both physically and financially healthy, but according to a recent John Hancock survey they could be living healthier lives which would potentially make them more prepared for their financial future.
What if by living a healthier life you could get discounts on your life insurance premium? The Boomer generation loves the world of discounts - early bird specials at your favorite restaurant or senior discounts at the local cinema. Well John Hancock's new life insurance with Vitality gives consumers the opportunity to significantly save on their premiums and earn valuable rewards and discounts—simply by living a healthy life.
"More than ever, Americans are at the crossroads of health and wealth and are looking for ways to improve both areas of their life," said Michael Doughty, president and general manager at John Hancock Insurance. "John Hancock strives to help Americans with their financial needs, and planning for the future, and recently has focused on integrating healthy living into our insurance products in an effort to help consumers with their most important needs."
FOXBusiness.com and Doughty discussed some of the findings from the survey and just how their insurance with Vitality works.  Here is what he had to say:
Boomer:  With September being Life Insurance Awareness Month (LIAM), how can insurers make life insurance relevant to the daily lives of baby boomers and new generations of policyholders?
Doughty:  Industry studies show Americans recognize the value of life insurance and even say they need it – but this insurance hasn't been the priority for them that it had been to past generations, and the gap between those who need it and those who have it is growing larger.
We've taken a hard look at how the category might be "reinvented" in a way that compels consumers to act on their feelings about protecting their families with life insurance. We think those changes need to include an adjustment in the perception of life insurance from being only about death, to something that also matters to people while they're alive.
Our company's approach takes the passion Americans have for their health, and the desire to protect their families, and connects these interests with wearable technology that has just become available in the past few years – to create a whole new kind of life insurance that supports the human desire to live a long healthy life.
Americans also like to be rewarded for 'good behavior' and more and more you see insurance products on the market today doing just that, such as providing good driver discounts as part of auto insurance and wellness credits as part of health insurance, and now the same is true for life insurance.
Boomer:  How does life insurance address consumers' concerns around health and wealth?
Doughty:  Life insurance can help consumers with a variety of financial goals in life. It can offer financial protection for a family or business, help to accumulate funds for a comfortable retirement or even leave a legacy for loved ones or an important institution or cause. But traditionally, life insurance hasn't rewarded healthy living. A person would be underwritten once, upfront, and then if their health improves or they do things to stay healthy over time, they wouldn't get any credit. We've changed that now by building into our insurance the opportunity for premium savings and rewards for people who take even small steps to stay healthy, like walking regularly and getting annual check-ups. This new approach to life insurance can help our customers achieve both their financial and health-related goals.
Boomer:  Earlier this year John Hancock introduced their Vitality life insurance product that allows consumers to save on their premiums and earn rewards through healthy living choices. How do we get more information on this discounted life insurance policy?  Are you aware of any other insurers with similar offerings?
Doughty:  We've had a great response to our life insurance with Vitality since it was introduced in April with unprecedented interest from financial advisors and consumers. We're excited about making life insurance more relevant and appealing, and about providing a program that motivates people to live healthier lives.
People who want more information about John Hancock life insurance with Vitality should visit JHRewardsLife.com or contact their financial advisor.
To our knowledge, there is no similar product for sale on the U.S. market today. Our partner in this concept, Vitality, is the global leader in integrating wellness benefits with life insurance and has introduced similar offerings with Discovery in South Africa, PruProtect in the UK, Generali in Europe, and AIA in the Asia-Pacific region.
Boomer:  According to the survey, how can life insurance boost financial health and what are some examples of the rewards consumers are eligible for with this product?
Doughty:  When looking to financial matters for the future, our recent survey found a significant majority of respondents felt that everyone their age should have life insurance, including 81% percent of Baby Boomers. 84% percent of Boomers said it could help them feel more confident about their families/ futures; and 69 percent of Boomers said it would help them feel more confident about their own future, and 62 percent said it would reduce their overall stress levels.
Additionally, while Boomers rank "making sure you're financially secure" as one of the most important aspects in life (45%) - along with "being healthy" (55%), "being happy with where you are in life" (52%), and "having close relationships with family and friends" (54%) - only slightly more than half (57%) say they feel prepared for their financial futures, with only about one in 10 (12%) saying they feel very prepared. Nearly all Boomers (93%) say they could be living healthier lives.
When Vitality policyholders complete health-related activities like exercising, getting an annual health screening or even a flu shot, they accumulate Vitality Points which count toward earning an annual status level as well as short term incentives including travel, shopping and entertainment-related rewards and discounts, such as half-price Hyatt hotel stays, 20-50% off major brand cruise packages, gift cards from leading retailers like Amazon.com (NASDAQ:AMZN), Fandango, Starbucks (NASDAQ:SBUX), Whole Foods (NASDAQ:WFM) and more.
Depending on the type of life insurance product with Vitality that is purchased, policyholders can save as much as 15% off their annual premium. For example, a 45 year old couple (of average health) buying Protection UL with Vitality life insurance policies of $500,000 each could potentially save more than $25,000 on their premiums by the time they reach 85, with additional savings if they live longer, assuming they reach gold status in all years.
Boomer:  For baby boomers who purchased a life insurance policy in their 30s, what should they be doing with these policies when they reach their retirement age?
Doughty:  Many people purchase life insurance for the purpose of providing income for their family when they die, to leave a legacy or to supplement income in retirement. Unless they purchased a Term life policy which ceases coverage at the end of its term, typically 10, 20 or 30 years, baby boomers with permanent policies should consider their financial goals in retirement and how their life insurance may help them to fulfill their goals. It is always a good idea to consult with your financial advisor, your insurance company or insurance agent if you have questions about the role of life insurance in your overall retirement plan.