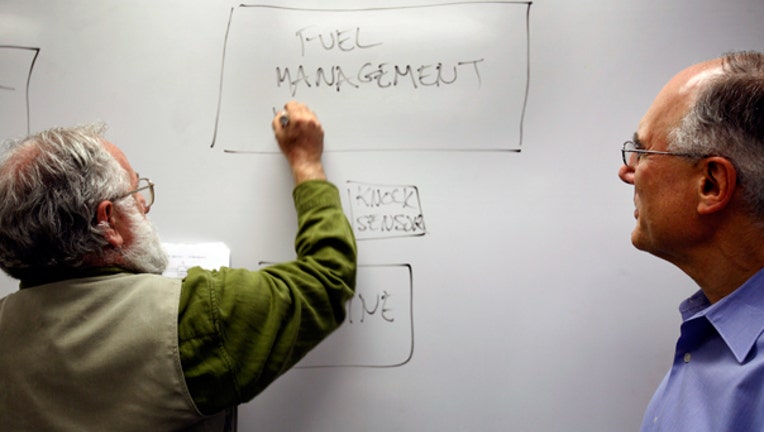 For business owners, the tinsel and trappings of the holiday season also indicate it's time to pin down your business plans for the coming year. While you should always be looking toward the future, the new year provides an opportunity to reflect, appreciate and lay the groundwork for a successful year for you and your team. When considering where to put your focus over the next 365 days, here are the top areas small businesses are investing in:
Online Work
In 2010, employers spent more than $117 million in online work, and hired for more than 620,000 positions, according to the Online Employment: 2010 Review and Future Predictions. While full-time hiring has yet to recover from the recent recession, online contractors allow businesses to stay flexible, scale to meet demand, and tap expertise beyond their in-house staff. Next year, online work will likely double in size, commanding more than $230 million in business spending.
Mobile Development
With the widespread adoption of smartphones, businesses have the opportunity to get in front of millions of users. Companies of all sizes are seeking developers for mobile applications; in the past year, the Android platform alone had 680% more job postings than it did in 2009, the employment report also showed. If your potential customers are smartphone users, you should consider ways to take your business to them-- wherever they are.
Social Media
With more than 500 million users, Facebook can be an excellent way to connect with current and future customers. Customers are beginning to expect that their favorite businesses will have a social media presence. In the past year, businesses hired 343% more employees more for social media than they did in 2009, according to the report. Whether you're hiring someone to dictate strategy, develop online promotions or provide a daily online link between users and your team, consider where your business model will get the biggest bang every social media dollar spent.
Online work, mobile development and social media are tools worth considering for the coming year. With thoughtful planning, you can lay the groundwork for a successful 2011 and still have plenty of time to deck the halls.
See FOX Business' full coverage of Financial Resolutions
Gary Swart is the CEO of oDesk, which tracks the latest hiring trends of small businesses in its monthly Online Employment Report. Gary brings to oDesk a passion for helping small businesses succeed and more than 17 years of experience in the enterprise software market. Prior to oDesk, as the VP of Worldwide Sales for Intellibank, he was responsible for building the sales organization, but Gary's enthusiasm for small businesses was born during his tenure as a Business Unit Executive for IBM's Rational Software Product Group, where he led Small and Medium Business sales for the Americas. Gary came to Rational through its merger with Pure Software, where he held sales, management and leadership positions. Gary holds a Bachelor of Science degree in Business Administration from the University of Maryland.