GE's new chief starts making cuts, starting with old favorites
John Flannery, the leader of General Electric Co. for just 2 1/2 months, has already begun dismantling the legacy of his predecessor, including the planes.
For much of Jeff Immelt's 16-year run atop one of the world's largest conglomerates, an empty business jet followed his GE-owned plane on some trips to destinations around the world, according to people familiar with the matter. The two jets sometimes parked far apart so they wouldn't attract attention, and flight crews were told to not openly discuss the empty plane, the people said.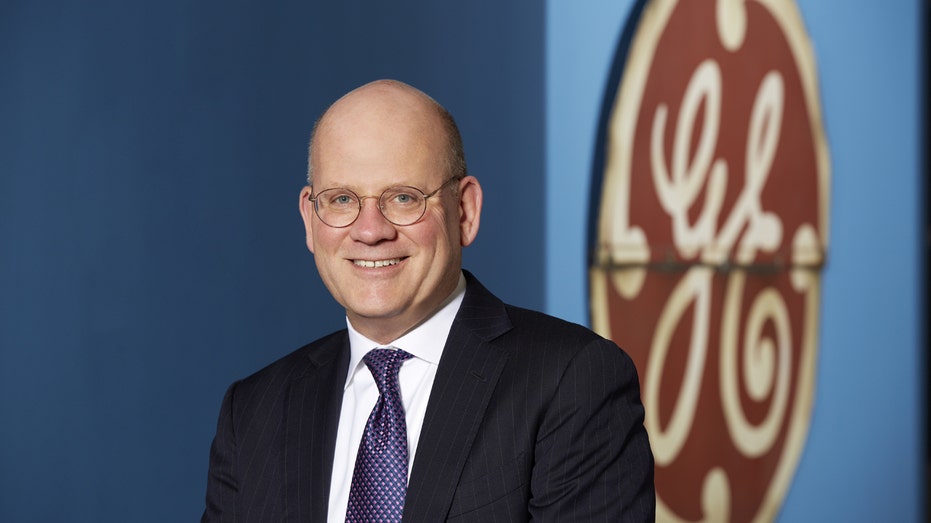 The second plane was a spare in case Mr. Immelt's jet had mechanical problems. A GE spokeswoman said that "two planes were used on limited occasions for business-critical or security purposes." Mr. Immelt didn't respond to requests for comment.
When Mr. Flannery took over on Aug. 1, one of his first belt-tightening moves was to ground GE's entire fleet of six business jets, and that's just the beginning.
Next month, Mr. Flannery is expected to unveil the results of a strategic review that includes thousands of corporate-level job cuts and scaling back of GE's global structure, people familiar with the matter said.
The new CEO is shutting down research centers in Shanghai, Munich and Rio de Janeiro, shifting some of their engineering work into individual business units, the people said. The retrenchment will leave GE, which spent more than $5 billion on research and development last year, with just two global research sites, located in Niskayuna, N.Y., and Bangalore, India.
Asked about the looming changes, the GE spokeswoman said: "The company will continue to have an intense focus on our global operations and customer base," noting that the company gets 70% of its revenue from outside the U.S.
The company is expected to report quarterly results on Friday that include hefty restructuring charges related to the changes, according to analysts.
Mr. Flannery, a GE lifer who is 56 years old, made clear when he was named Mr. Immelt's successor that he was open to wrenching changes. Some of the restructuring moves under way suggest the company could be in worse shape than many outsiders previously thought.
GE is under intense pressure to cut costs and end a stock-price slide that includes a decline of more than 25% this year, erasing nearly $80 billion in value. At the same time, the broader stock market has hit records.
Investors are bracing for the Boston company to cut profit forecasts and possibly reduce its dividend, despite promises by GE that the payout is safe. "The dividend remains a top priority," the GE spokeswoman said.
Martin Sankey, a senior research analyst at mutual-fund giant Neuberger Berman who has followed GE since the 1980s, said it "has gone off the rails" in managing costs. The mutual-fund firm owns about 2.4 million shares of GE, according to a spokesman.
Profit margins at GE's business segments are close to competitors in those sectors, Mr. Sankey said, but the consolidated margins of the entire company lag behind other conglomerates. GE's gross margin was 21.3% last year, compared with 29.9% at Siemens AG and 27.9% at United Technologies Corp.
Mr. Flannery has told people there are "no sacred cows" in his strategic review. GE has operations in more than 180 countries and is one of the biggest makers of jet engines, power-plant turbines and MRI machines. He made a similar vow several years ago when he led the deal-making team that moved to shrink GE Capital and sell GE Appliances. He spent most of his career in GE's finance unit and took over GE Healthcare in 2014.
"Good intentions and hard work count for something -- but in the end the only real scorecard is what were the results of all that," he wrote in a letter to employees on his first day as CEO. Including dividends, GE's stock gained 8.2% with Mr. Immelt at the helm, compared with a 213% rise in the S&P 500.
In March, Mr. Immelt pledged to cut $2 billion from the company's annual industrial expenses over two years, while tying part of executive bonuses to that target. It was a concession to activist investor Trian Fund Management LP, which bought a large stake in GE in 2015 and grew frustrated with the company's turnaround progress.
Until his departure, Mr. Immelt continued to invest in marketing and digital efforts, hiring thousands of software programmers in recent years. He announced plans to relocate GE's headquarters to Boston from Fairfield, Conn., partly to be closer to younger workers and software talent.
After taking over, Mr. Flannery delayed part of the headquarters project, a futuristic, 12-story glass tower on the Boston waterfront with a veil of solar panels on its roof. Earlier this month, he agreed to give a Trian executive one of GE's board seats rather than risk losing a proxy fight.
Trian's representative hasn't attended a board meeting yet, and Trian has had no direct say in the moves by the new CEO, according to people familiar with the matter.
In recent weeks, when the heads of GE's major businesses presented their 2018 budget plans and projections, Mr. Flannery sent some executives back to redo the numbers with deeper cuts, said people familiar with the process. Three top lieutenants to Mr. Immelt are leaving at year's end.
Mr. Flannery recently told people at GE headquarters the company will be more open about its problems and that his turnaround efforts will be best measured by the company's share price.
Mr. Flannery has been answering employee questions in an internal video that goes out every Friday. He recently responded to a question about top executives getting company cars by disclosing that he was killing the program, according to people familiar with the matter.
The perk was started by Jack Welch, who ran the company for two decades, and benefited about 125 executives. Under his successor, Mr. Immelt, the company-car program was extended to roughly 700 executives.
GE's new chief also is canceling an annual three-day, invitation-only retreat to the Boca Raton Resort & Club, a networking event for GE leaders scattered around the globe, who spent afternoons in Florida golfing and fishing, people familiar with the matter said. On the final evening, the CEO doled sought-after internal awards.
Mr. Flannery plans to replace the event with a slimmed-down version in January in Boston, which will be attended by fewer participants. Besides saving money, a former GE executive said, the winter event will deliver a message from the new boss: "There's no time for sunshine."
--Ted Mann contributed to this article.
(END) Dow Jones Newswires
October 18, 2017 15:24 ET (19:24 GMT)