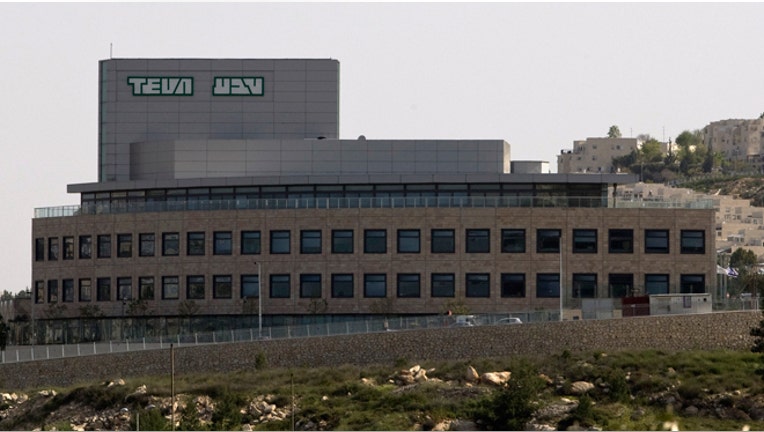 Teva Pharmaceutical Industries Ltd. has proposed to acquire generic-drug rival Mylan NV for about $40 billion in cash and stock.
A Mylan spokesman couldn't immediately be reached to comment. The offer's per-share value is $82, which is more than 20% higher than Mylan's closing price Monday of $68.05.
A tie-up would create the world's biggest generic drug company by sales. Teva estimated a deal could generate an estimated $2 billion annually in cost and tax savings.
But Teva will probably face a fight. After The Wall Street Journal first reported last week that the Israeli drug company was considering a bid, Mylan issued a statement saying a combination would lack "sound industrial logic or cultural fit" and indicating management was "fully committed to its stand-alone strategy."
Mylan may have made it harder for Teva earlier this month, by proposing to buy another drug company, Perrigo Co., for $28.9 billion. Teva, in its news release, touted its half-stock, half-cash bid as being a more attractive alternative for Mylan shareholders than the proposed acquisition of Perrigo.
Yet some of its biggest investors have encouraged Teva to pursue Mylan, analysts say, and a deal would offer an immediate opportunity to pump earnings without relying on the costly and risky work of developing and selling new drugs.
Investors have been rewarding drug companies doing deals, driving up shares following a number of transactions in recent months.
The generic drug industry has been consolidating as a way to deal with fewer blockbuster brand-name drugs to copy, rising competition from upstarts in India, and a pricing squeeze in Europe and other developed markets.
For Teva and Mylan in recent years, sales of brand-name products have helped cushion the blows. Teva's revenue and profit have been boosted by a brand-name multiple-sclerosis drug called Copaxone, while Mylan has benefited from the branded EpiPen emergency treatment for allergic reactions.
But each company is facing competition for the key moneymakers. Just last week, Novartis AG and partner Momenta Pharmaceuticals Inc. won U.S. regulatory approval to sell a generic version of Teva's Copaxone. Meantime, Teva is among the companies trying to develop a generic EpiPen.
Jerusalem-based Teva reported $20.3 billion in revenue last year, about the same as the previous year.
It has been trying to switch multiple-sclerosis patients to a new dosage of Copaxone to thwart the impending generic competition. Teva also has been restructuring to improve margins, and been eyeing deals that can bring it new sources of revenue.
"In 2015, we will also shift the orientation toward inorganic moves," Chief Executive Erez Vigodman said during the company's fourth-quarter earnings call, signaling an interest in growth through acquisitions.
Mylan had $7.8 billion in total revenue last year. EpiPen became the company's first billion-dollar product. In February, Mylan bought Abbott's non-U.S. generic drugs business and reorganized in the Netherlands to lower its tax rate and bolster its financials.
Mylan management had indicated they planned to do more deals to take advantage of the Abbott business.
Mylan's shares have risen 25% over the past three months.
Tess Stynes contributed to this article.
Write to Jonathan D. Rockoff at Jonathan.Rockoff@wsj.com