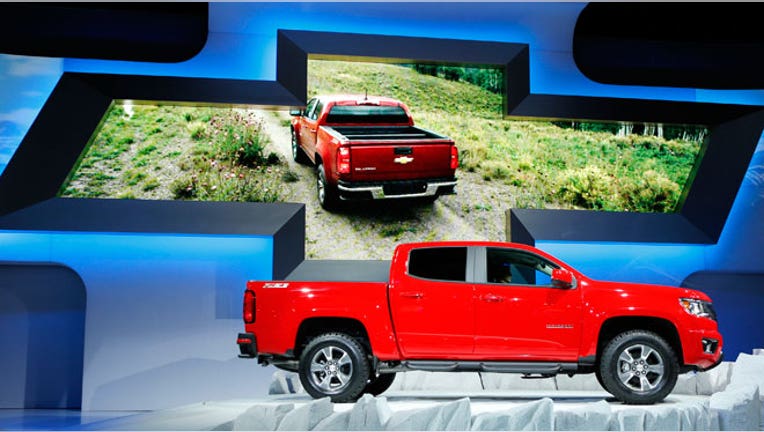 General Motors (NYSE:GM) revealed plans this week to end vehicle and engine manufacturing in Australia by the end of 2017, calling it the "most competitive and fragmented" auto market in the world.
The decision comes during a pivotal week for GM, which also announced the exit of the U.S. Treasury Department from its bailout position and named Mary Barra as the first female CEO in Detroit's history.
The fallout from ending manufacturing in Australia includes pre-tax charges of up to $600 million and an impact to about 2,900 workers over the next four years.
Outgoing GM CEO Dan Akerson said the Australian decision "reflects the perfect storm of negative influences the automotive industry faces in the country," including the stronger Australian dollar, high cost of production and relatively small domestic market.
GM noted that the Australian dollar has surged from just $0.50 in 2001 to as high as $1.10, making everything 65% more expensive in that country.
GM said it will transition to a national sales company in both Australia and New Zealand.
The auto maker plans to maintain a significant presence in Australia beyond 2017, with its Holden brand continuing as a sales company, parts distribution center and design studio. Warranty terms and spare parts availability will not be impacted, GM said.
"This has been a difficult decision given Holden's long and proud history of building vehicles in Australia," said GM Holden Chairman Mike Devereux. "We are dedicated to working with our teams, unions and the local communities, along with the federal and state governments, to support our people."
GM said it plans to record a pre-tax charge of $400 million to $600 million in the fourth quarter, consisting of $300 million to $500 million for non-cash asset impairment charges and $100 million for exit-related costs tied to severance and other issues. Additional charges are expected for future severance payments following the completion of negotiations with the union.
Shares of Detroit-based GM advanced 0.57% to $40.64 in early trading Wednesday morning.