General Motors Tips the Subscription Economy: Opinion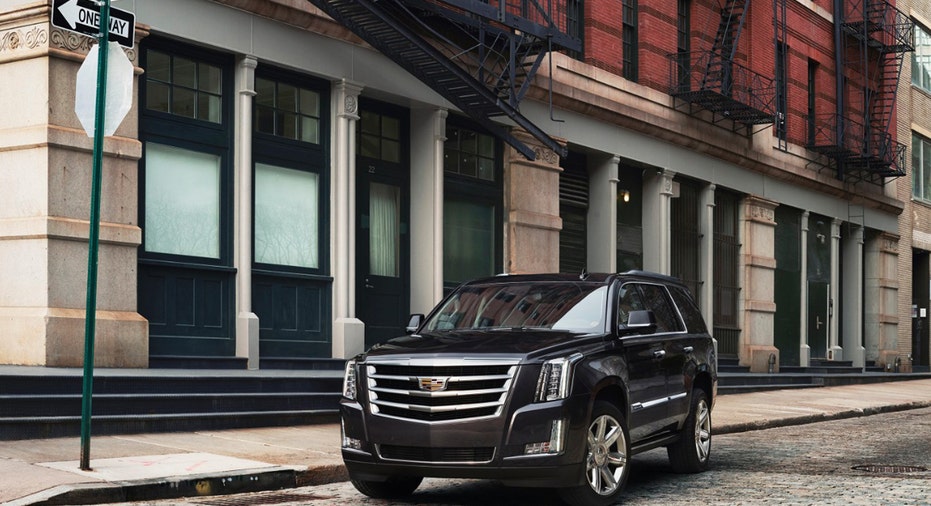 In the business economy, certain developments stand out as tipping points. Automaker General Motors' (NYSE:GM)launch of a subscription service for luxury Cadillac vehicles marks one of these moments: When cars become a monthly service, we can now safely say we are in the subscription era.
For the past few years, the subscription economy — where consumers and businesses pay for a service monthly that was once bought one transaction at a time — has grown at a frantic pace. The average American consumer started with subscriptions like Netflix and Amazon Prime, before the market expanded to include everything from buying razors (Harry's or Dollar Shaving Club) to buying underwear (MeUndies) and beauty products (Birchbox.) Business too have increasingly subscribed to services for everything from software to build apps (Microsoft Azure) to industrial machines being sold as services rather than as assets. Now, you can buy an eye-popping subscription to Cadillac's 10 luxury vehicles — from the sporty ATS Coupe to an Escalade ESV that can cost more than $100,000. For $1,500 a month, subscribers can swap cars up to 18 times a year without having to worry about such things as repairs or boredom.
This is no fad — it's the beginning of what promises to be a revolution in how customers (both consumers and businesses) use products and services. Cadillac's move is not the culmination of this cycle, it's the start of the coming revolution of how we consume and benefit from products.
The subscription economy has grown at an annual average of 15.1% over the past five years. That's nine times faster than the sale growth among S&P 500 companies, which have averaged growth of 1.7% annually, and four times faster than overall U.S. retail sales, which have grown by 3.6% annually, according to Zuora's Subscription Economy Index.
In this new economy, companies will still have to focus on the quality of their products and services as well as such things as cost, features and customer service. But new factors will determine which businesses thrive and drive value in this exploding trend.
One differentiating factor that will be especially important in the subscription economy is the customization of features and billing options down to the individual customer.
Historically, subscribers have been offered limited pricing plans and options. Netflix (NYSE:NFLX), for example, has three streaming plans based on the subscribers' number of devices. Now, new options are popping up. Time Warner's (NYSE:TWX) HBO unit, for example, was once only offered as part of a cable TV bundle of stations but now is available as a stand-alone HBO Go product, costing $15 per month, that can be streamed across any device, including a TV.
Such fracturing is just beginning and the companies that will succeed are those that make a variety of offers based on price and service level that will appeal to different demographics. To me as a chief executive of a software-as-a-service company in Boulder, Colorado, the idea of a Cadillac subscription to a variety of vehicles sounds appealing.
But, Cadillac's ability to sign and retain me as a subscriber will depend upon its ability to do two things: customizing my experience and pricing the service in a way that works for me.
Customers like their cars a certain way. I would want my Cadillacs "My-style" — black cars with winter snow tires (because I live in Colorado), a concierge service for car washes, car seats for my kids and a ski rack. That's just for starters, I would also want each car to download all my radio, Bluetooth, seating and mirror settings too. In the subscription economy, the companies that yield the highest margin and prices are those that fine tune the experience to what the customer wants.
To make sure I am charged a price that works for me, Cadillac would have to use A/B testing to drive optimized customer outcomes — a metric that will be important for subscription-based sales models. Smart companies will hone and perfect pricing, product and service offerings by testing multiple offers and interaction points with thousands of customers, constantly honing and tweaking offer to "optimize" the customer experience.
Will customers in a certain demographic profile pay a little extra for preferred color in their car, and if so, how much? Will understanding that differentiation change subscription retention rates? Will offering service upgrades at an additional cost, such as concierge delivery service or detailing service, boost profits? Such optimization improves customer satisfaction and the overall profitability of subscription models.
A subscription program can be more lucrative and drive greater loyalty than a standard buying experience, but companies must always keep in mind that their competition is other subscription programs PLUS an outright purchase.  After all, even if Cadillac is the only company that offers a subscription service for a while, I can still go to Audi, Mercedes, Lincoln, BMW, etc. and BUY a luxury vehicle, in black, with snow tires, and ski rack and children's seats.  It's a competition matrix that a subscription plan must attack and conquer and A/B testing and personalization is what will drive growth in market share and customer loyalty.
Whether or not Cadillac succeeds with its new service will largely be determined by whether it is flexible enough to adapt to the needs of the new economic order. Getting marketing right in the subscription economy requires following a new formula — offer, test, analyze, modify and repeat. Companies that follow that path will optimize customer outcomes and will become niche-winning, highly profitable leaders in the subscription era.
Blair McNea is co-founder and chief executive of RevGuard and was an early pioneer in subscription technology.